Very nice items Emily!!! I love the hats and I have always wanted to make a scarf like that!
I am starting to work on destaching my yarn today! I cant knit socks on DPN's and I dont have my needles for the magick loop yet so I made me some socks on my loom. (its cheating but who cares! There only for me! lol)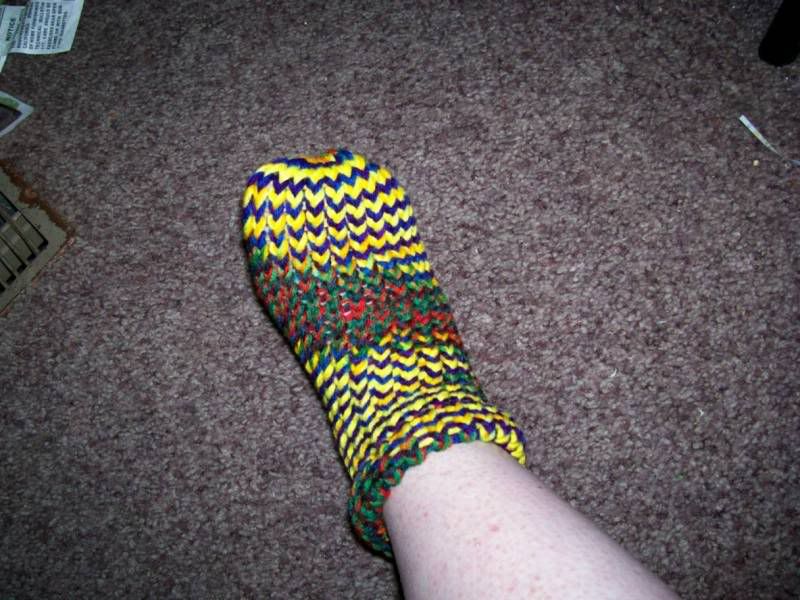 I only have one right now. Im going to go work on the other one right now!