I wanted something special to wear today...just because it's Monday! I drafted the pattern out of one of my mom's old dresses from the 80's, but I added sleeves, changed it to a sweetheart neckline and gave scallops a try...it really didn't work out too well.
I'm still satisfied with it though!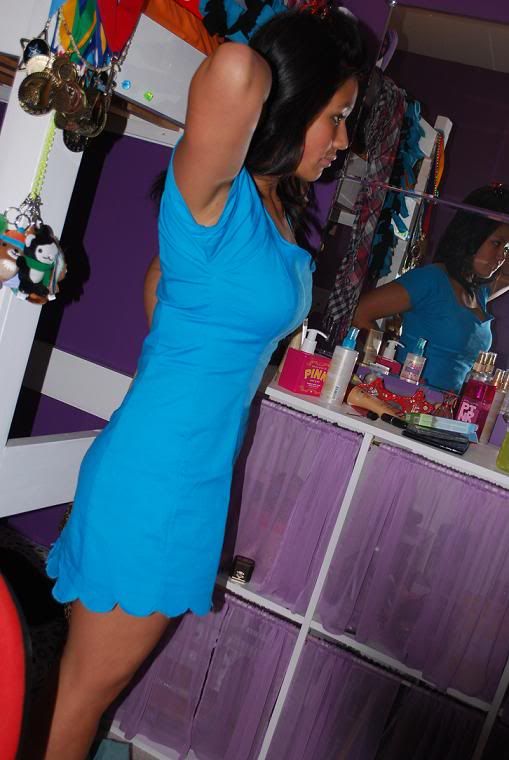 Side view. You can't really tell from the picture, but I find that the sweetheart neckline is really loose and kind of puckers out. I think I need to put a dart in somewhere, but I'm not sure where.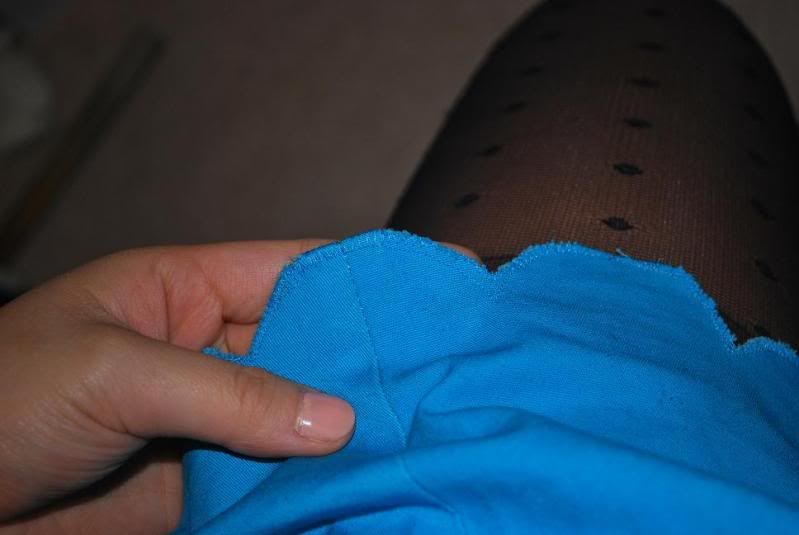 Close up of the scallop. Uhm, so the problem with this is that I sewed it inside out. And then I gave up and was too lazy to unstitch everything so I just basted it and left it. It gives it that unfinished sort of look!...sort of.