I didn't really make my costume using anything but up (as in makeup--wow, lame joke, I know). Anyway, here's my costume this year (I hope the photos aren't too large):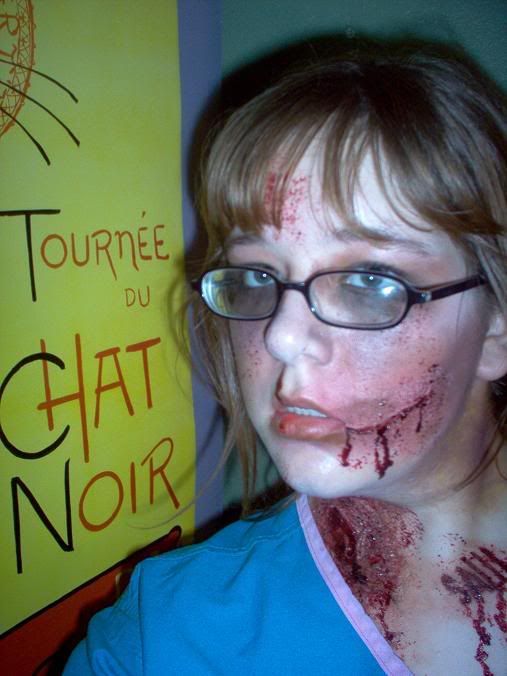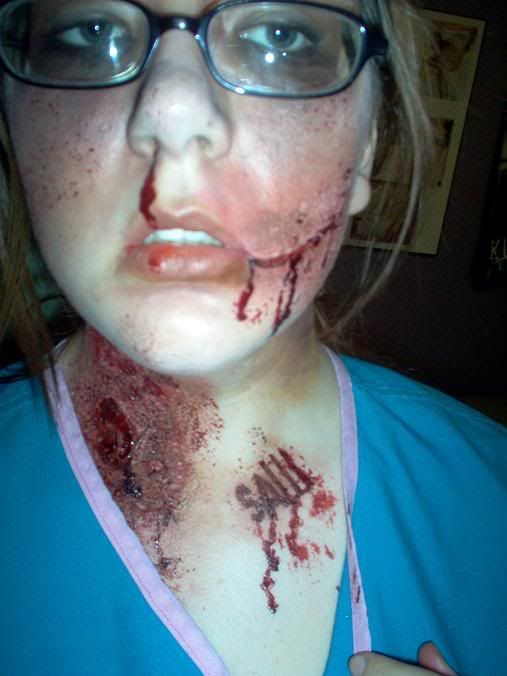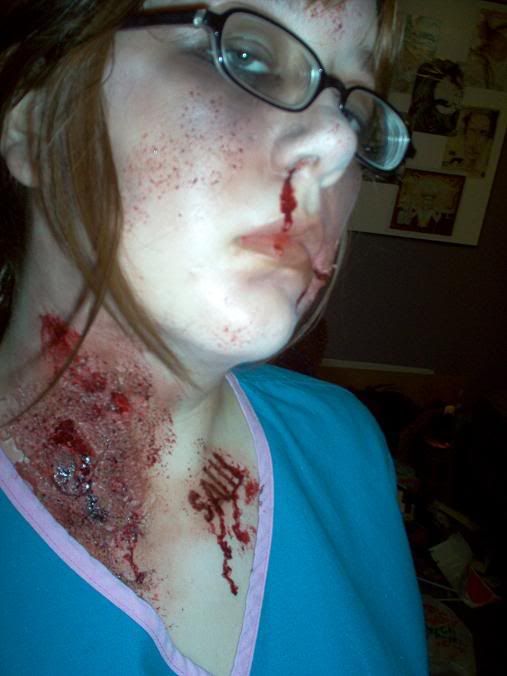 I got SO many comments walking in the hallway at school (mainly because we weren't allowed to dress up at all, but I always do my own thing), such as: "Oh my God, did you see that girl?!", "YEAH! That's the way to do it!", and "Need a Band-Aid?!", and even "Wow! I thought that was real!" (but hello, people. It's Halloween...). Everyone from school to the party store to the movie theatre wanted to know if I did it myself, and how (and yes, of COURSE I did it myself, using liquid latex, tissue paper, greasepaint, a tolerance to pain, and patience--the last of which I have little of).
Out of that whole day, the two things that got me most were: I was at an intersection and a guy rolled down his window and asked me if I was okay and needed a bandage, and getting dresscoded in homeroom (although none of the other faculty/staff minded--they actually supported it).
I think I did much better in contrast to last year: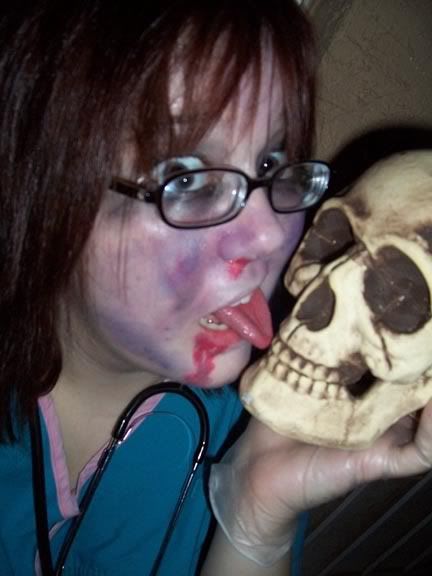 Although I did just realise that I forgot to include a stethoscope as part of my costume this year--what a shame. And yes, I was "Dr. Karma" two years in a row (it bored me, too)--but this year I was told by some fellow zombies that I HAD to do it.