WOW ..Crystal recieved her doll today from Hookin Flamingo. She has been asking about it daily. The first thing she did was run around the house with the box to show it off. The outside of the box was so sweetly done with a princess story and pictures.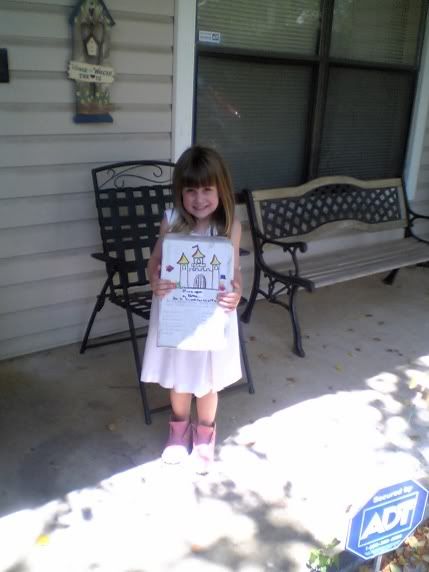 Then she got even more excited as she opened up the box. She is very thrilled and has been babying it and carrying it around.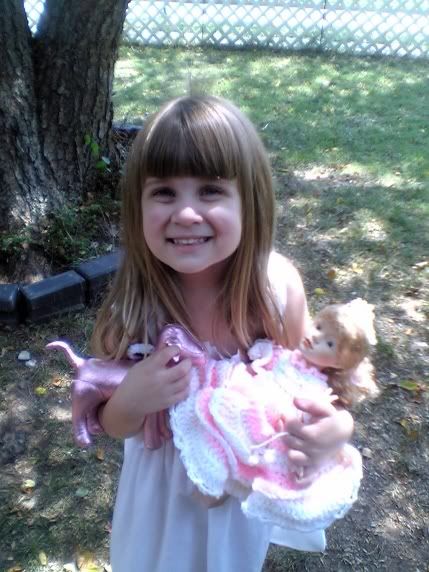 My youngest son discovered a winnie the pooh note pad and took it as his.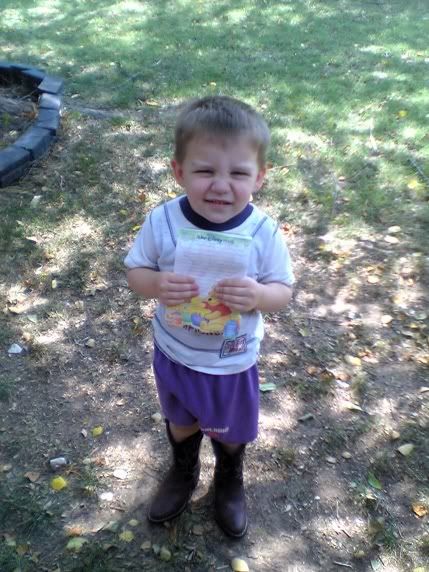 The doll and puppy are wonderfully done and thank you for making my princess a very pretty princess. This has been a great swap now if I had not forgotten to take a pix of mine before I mailed it out to the UK..
April and Crystal