This is my first attempt at beaded earrings. The seed beads are from a random kit my mom bought, the red beads were salvaged from a pair of earrings I bought years ago and never wore, and the big beads at the bottom are a dollar store find!
Here are a couple of pictures... the first one is the result of the lovely scanner at work, and the bottom is my attempt at playing with the digital camera settings. I think the colour is truest in the first shot... sort of.
Aaaand, an action shot.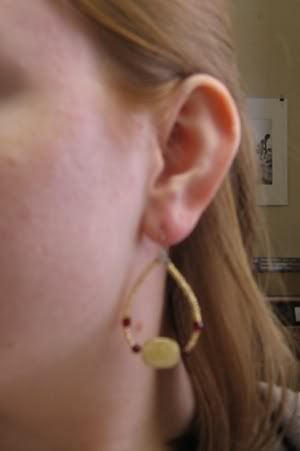 Let me know what you think! I want to try something a bit bigger and heavier next.