I have been wanting to make a bowl out of a record for awhile. I thought about just buying some but they run anywhere from 30 - 150 bucks. So I decided to make my own.
Step 1: Make sure the record you are using isn't worth alot.
Step 2: Heat the oven to 200 - 250 *
Step 3: Place a stainless steel bowl on a cookie sheet face down. Then Place the record on top of the bowl.
Step 4: Place in the oven. Let melt for 5 - 10 minutes. I let mine melt for about 4 minutes then I took a larger stainless steel bowl and placed over the record. It helped to acheive the shape I wanted
Step 5: let bake a few more minutes (3-5)
Step 6: Take out of oven, remove bowl over record, and let cool for 5-10 minutes or until cool.
Step 7: Enjoy:)
Here's some pics of the one I made today..
Top View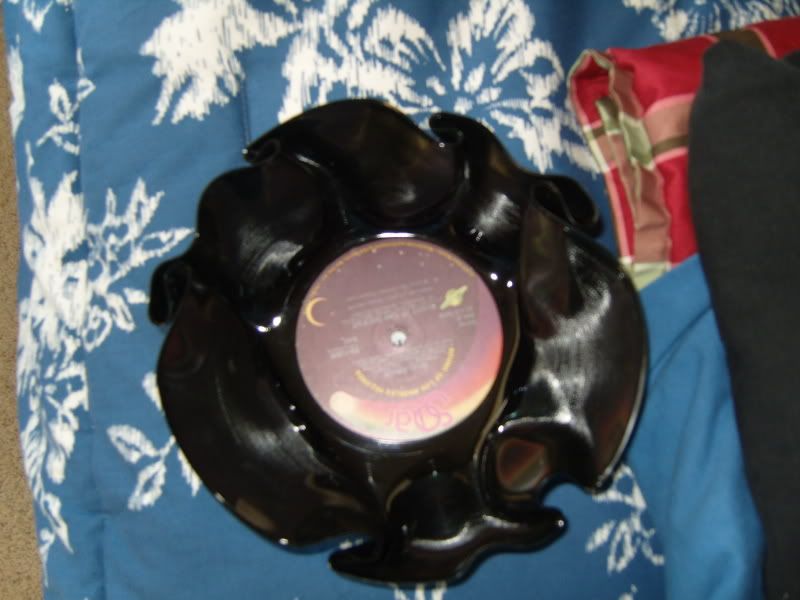 Bottom View: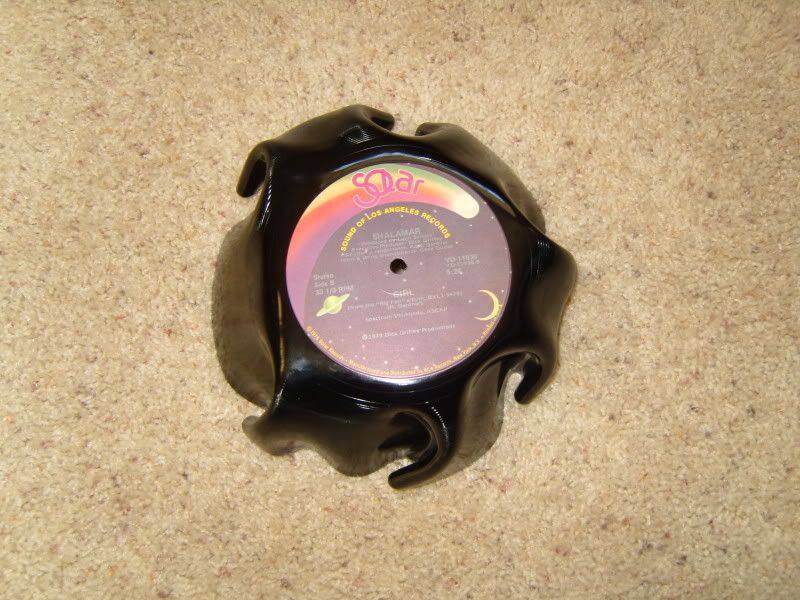 Another Top View: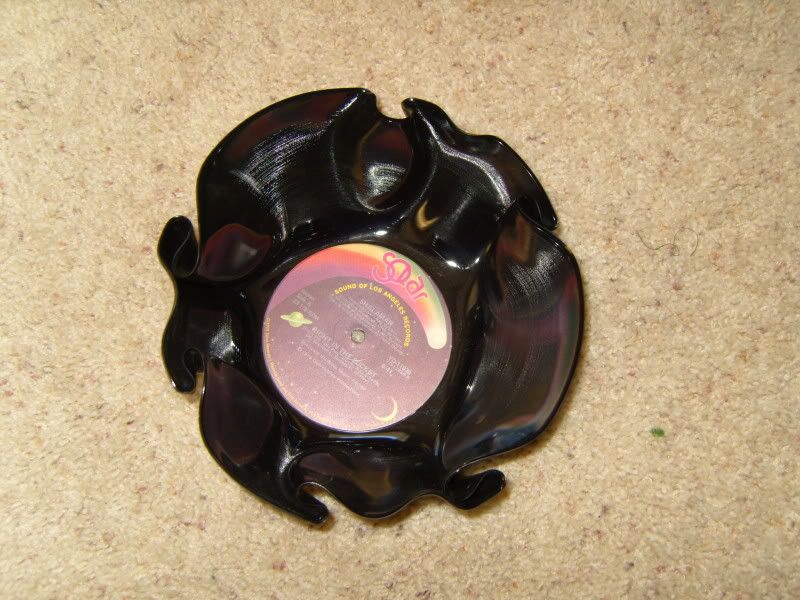 Hope this helped:) If ya have any questions holla:)