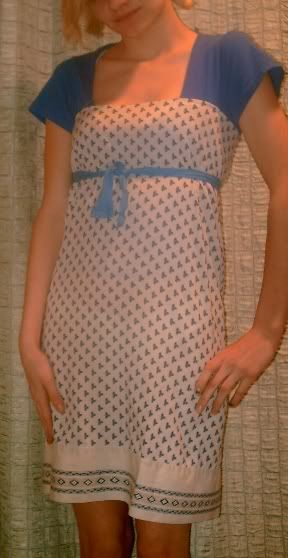 I made this dress out of a pillowcase and a tshirt with a lame saying on it.
The first time I made it the back was a little messed up but i've evened that out now. I don't have a picture of the back but it's nothing fancy.
I can't help but think this dress is missing something.
Edit - Here is the tutorial some have asked for.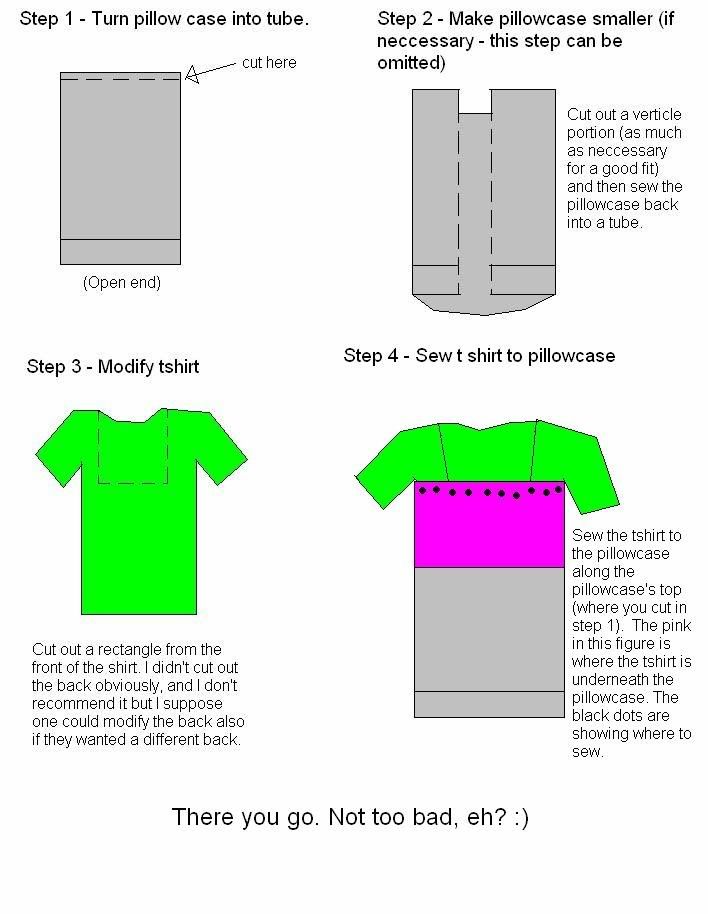 and i realize this picture is sort of blurred so here is the link to the tutorial:
http://i16.photobucket.com/albums/b12/leftwitch/teeshirtdress.jpg