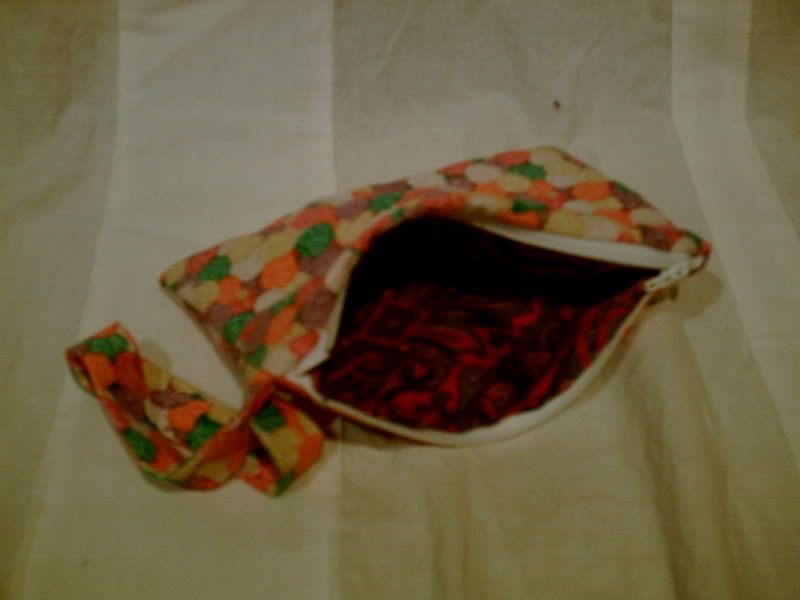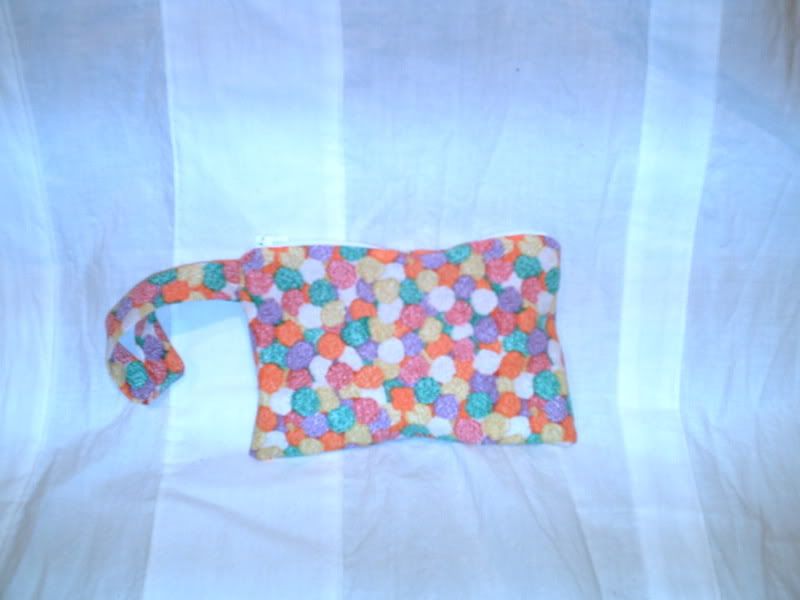 I have not yet mastered photographing any of my projects. The first picture is without flash and the second is with flash.
I made it tonight. It took me a really short time. It's fully lined with a not-so-coordinating fabric. I didn't want to use any of my new fabric (I only bought less than a yard of each) that I got for my birthday to use as lining seeing as no one ever sees the lining!
It's my first successful installment of a zipper.
I think I'm gonna sew some of these up and try selling them around school. Also, there is a boutique that my Fashion Design and Merchandising class gets to make displays for. I wonder if the owner would be interested in letting me try to sell some there...
I've never tried selling any craft beside knit/crochet hats.