So my boyfriend actually made these, not me, but he doesn't have an account on Craftster so I decided to post them for him. He has a professional 4-color silkscreen machine (manual, not automatic). He also uses a heatpress to set the ink. I love them, and I think they are very appropriate for Halloween! Here's the pictures:
Black shirt with hot pink and blue ink:
Light Blue shirt with red ink: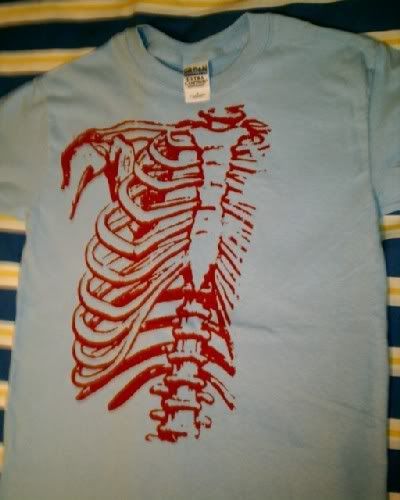 White shirt with red ink: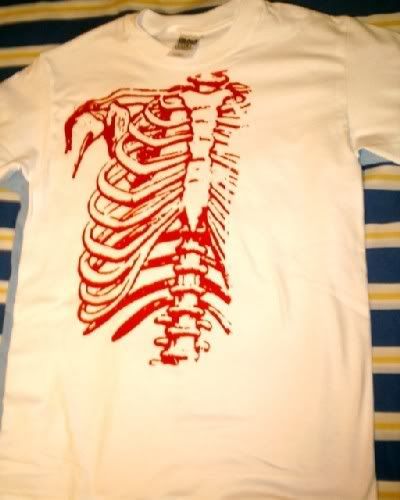 !!!!UPDATE!!!!
More shirts! More creations!! Bats!