It's friday again! (it's 12:34 am.. it's officially friday for me anyways)
And since I borrowed my mom's camera, I actually have stuff to post this week.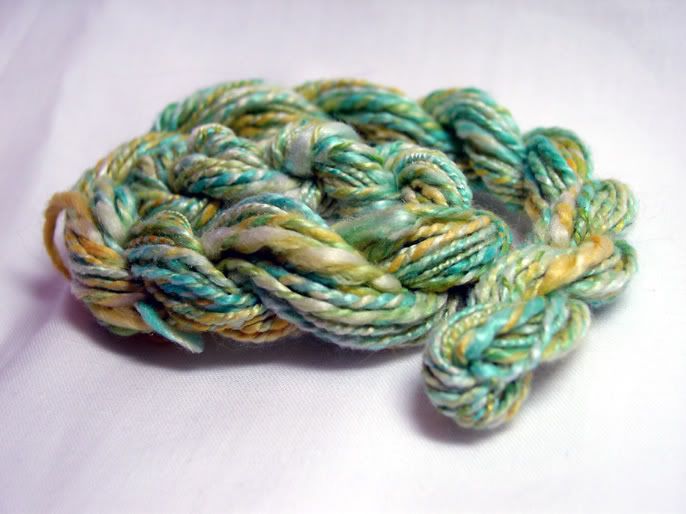 Mermaid
Silk hankies from stickyfingers.etsy.com (Star217)
I uh.. tangled most of the singles.. still trying to fix that so I can ply the rest..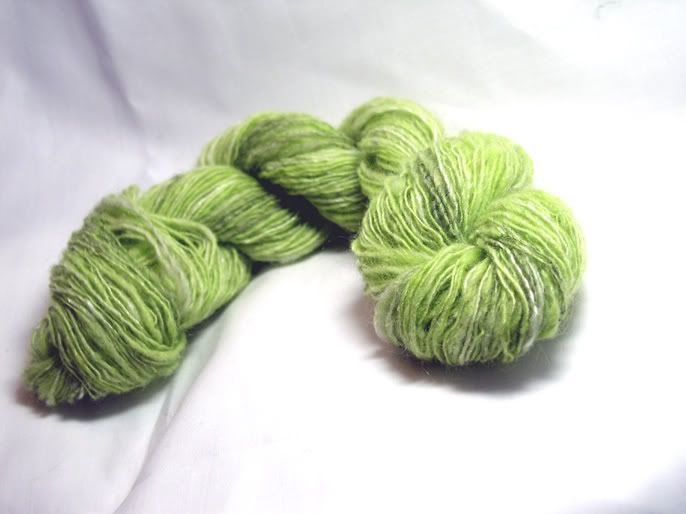 Granny Smith
wool and bamboo batt also from stickyfingers.etsy.com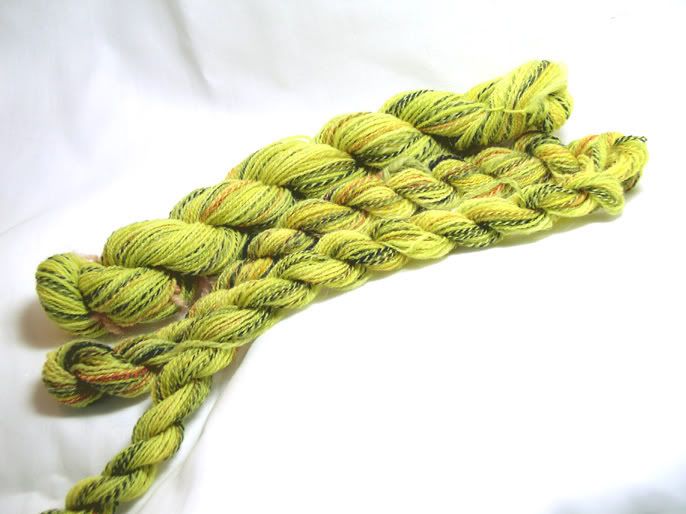 Caution Tape
merino wool from Abby's Yarns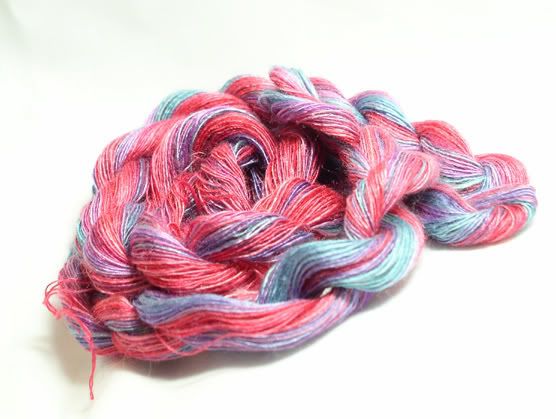 bamboo from fiberlady on ebay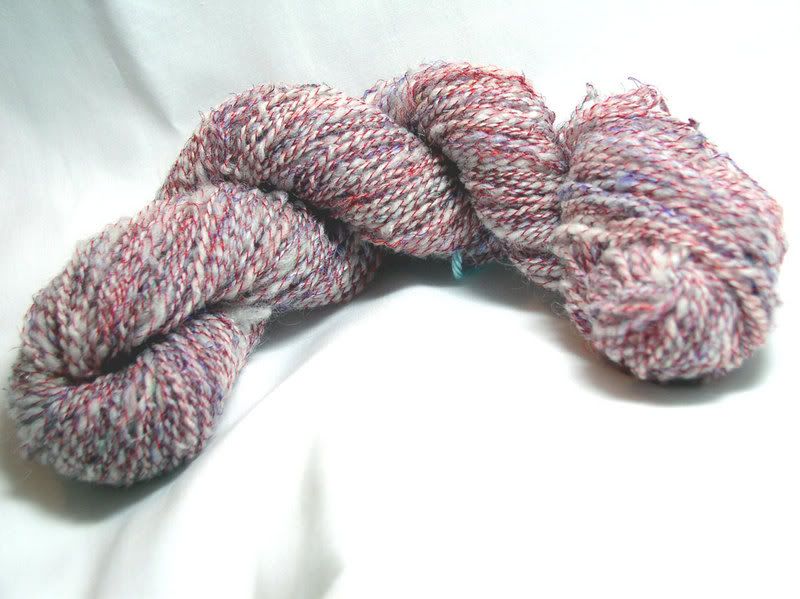 Xmas Explosion
wool and sari silk batt plied with red thread also from stickyfingers on etsy
I can't wait to see everyone else's lovely fibers!