Thanks Abril! I did what you suggested and you are right! At first I didn't see how it would work, but then a few rows later, I had a clog. Amazing!
As it turns out, the clog I made, pre-felted, was large enough to put one of my darling weiners into: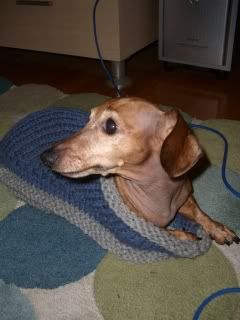 One down, one to go - I'm sure my Grampa will love them.