Well,
I am not new to craftster, but for sure this is my firts time posting in this category. My husband and I have loads of books and other items we need shelving for, so always i am in need for more. Some time ago i saw at Target a very nice and funky room divider / shelving unit - but way too expensive for us
So .... when i saw some wooden crates at Jo-Ann i was sure i can do something with them ..... to my surprise they were on sale, and not for the 6.99 bucks they advertised them but for ...... 75 cents a piece - well this was a steal so i bought all the crates the store had .... about 16 in total ..... and i used 14 to make this:
1. the begining ....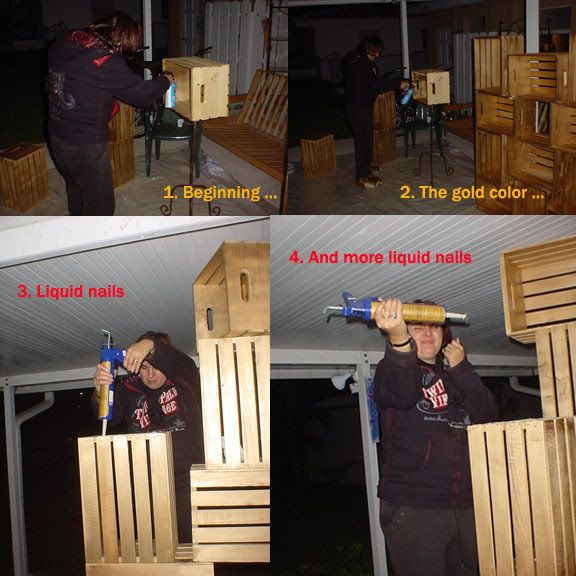 2. in the middle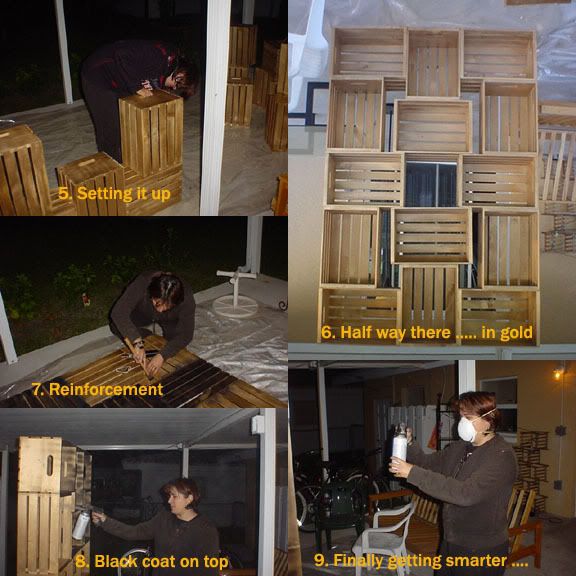 3. And the end:
I hope you like it