I joined craftster
3 years ago
and just last week I finally got around to:
a. buying a functional sewing machine
b. learning how to use it, and
c. actually making something!
So I used this tutorial (with a few modifications):
https://www.craftster.org/forum/index.php?topic=177288.0
and an XL shirt and got at it. Here's what came out: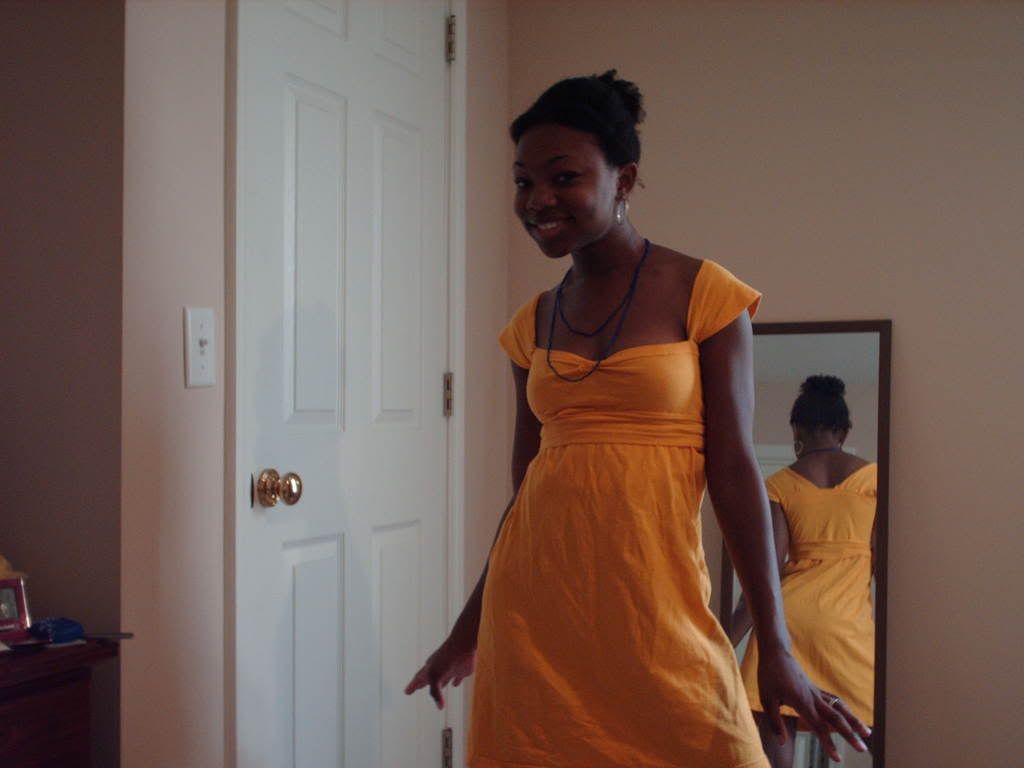 (The back looks kind of weird here because of the way I'm standing, but there are actually no crazy creases back there.)
This is my very first solo project. I'm still learning how to sew, so the seams are a bit wonky, but I'm in love with it.
Now I just need to find an excuse to wear it!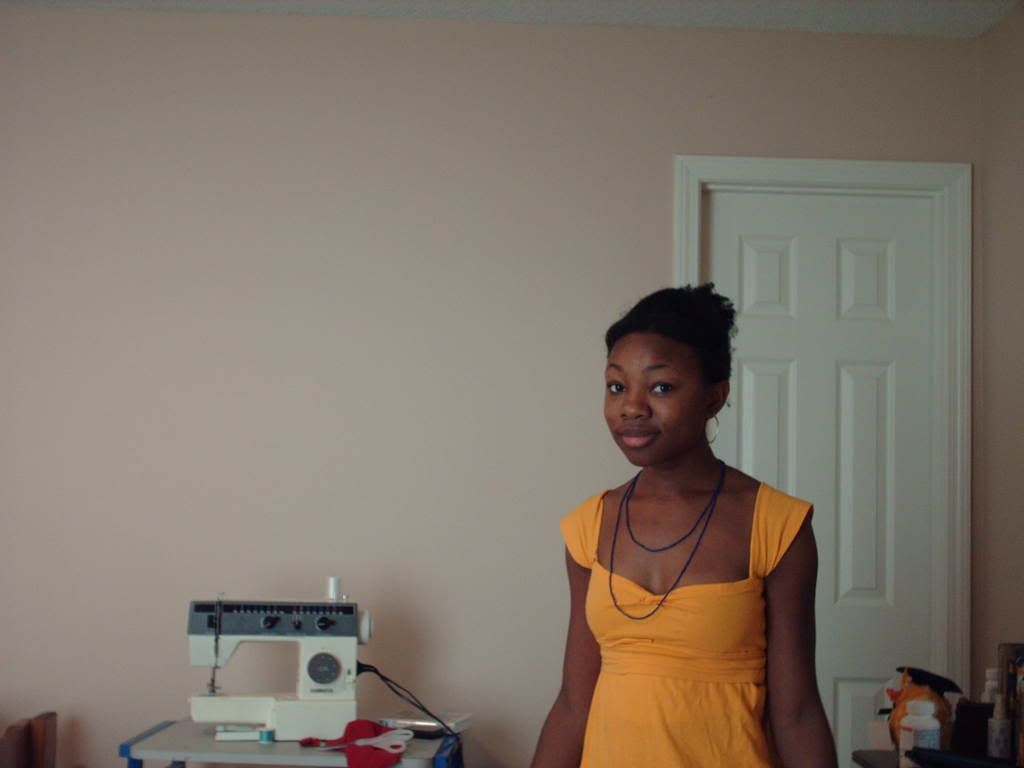 Lovely Rita and I