For my last project in my painting class we were to create a LARGE self portrait. The theme was super heroes , of course this term could be interpreted loosely .
The story behind mine:
As a child , always deemed a pack rat by my parents ( I kept gallon milk jugs under my bed, and frequently bought duck tape with my allowance) , I thought when I get older, If i had a collection of all sorts of random and obscure things, I would be all set.
Fast forward 15+ years
I was at my local Dunkin' Donuts getting a caffeine fix, and I went through my tote ( vintage at that, which had been given to me by a dear old friend) for some loose change, and as I was glancing at the contents of my bag ( a pair of 80's ray bans I bought for a dollar at a local junk shop, a coin purse from coasta rica given to me by a exchange student, some homemade shrinky dink jewelry... just to name a few ) And I thought to myself.. I am the person I've always wanted to become.
To my friends I am the queen of Salvo ( salvation army ) as I have bought everything from a Draftsmen table for a cool price of $9.99 to some pretty funkified outfits for next to nothing. To some I am a bag lady.
But to me , I am my own childhood dream come true
Finished:( there are still some areas I would like to re work.. but if I get to it is another matter
)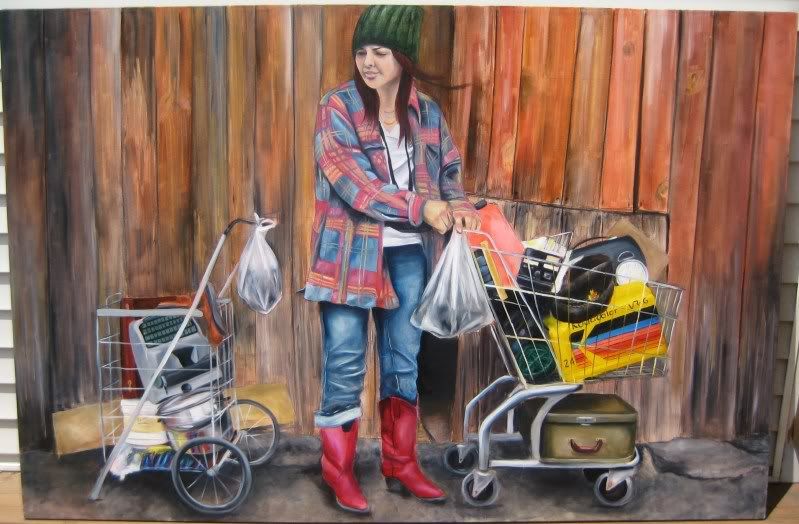 Drawing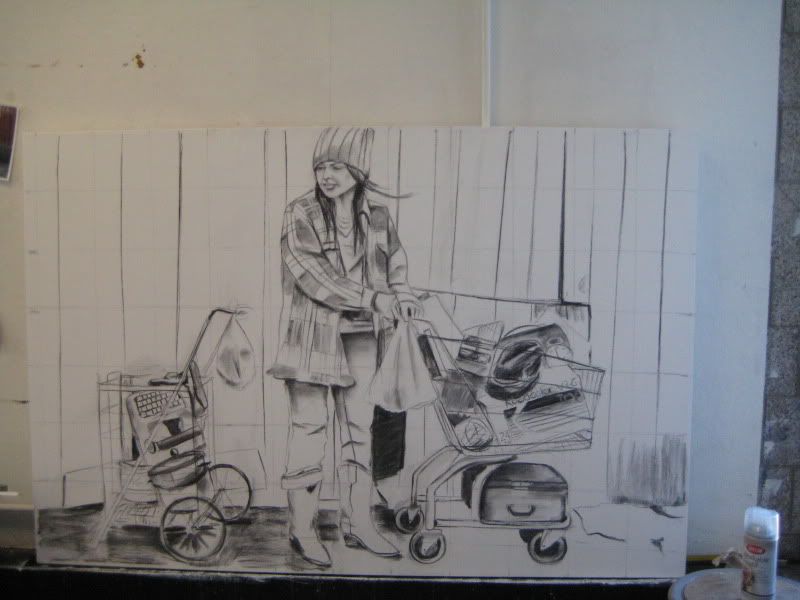 me in the studio ( so you can get an idea of the immense size. It is 4 ft x 6 ft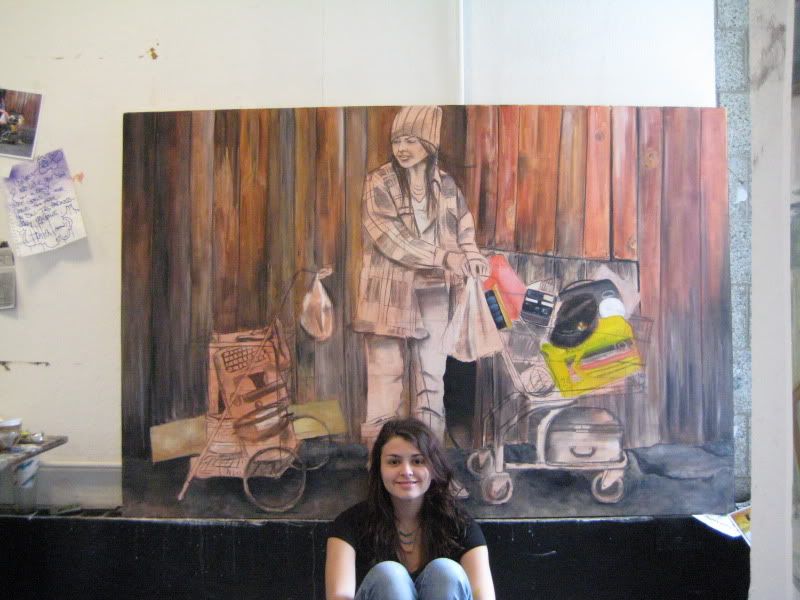 And the reference photo that started it all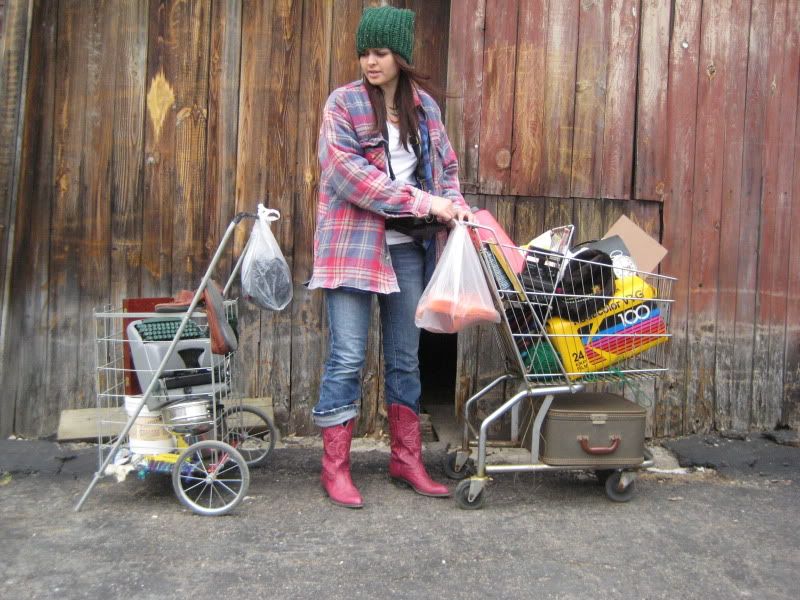 Thanks for looking!