Comanche earrings. I love this style but it's really hard to get it flat.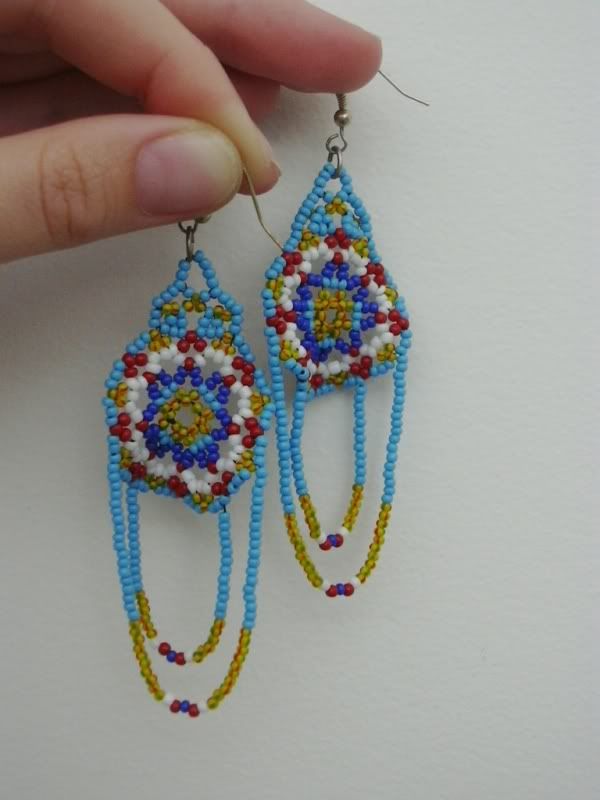 Because I love anything Native American. Brick stich. Single earring. I sometimes wear a Dream Catcher earring on the other ear. I made that one, too, but I can't find it right now.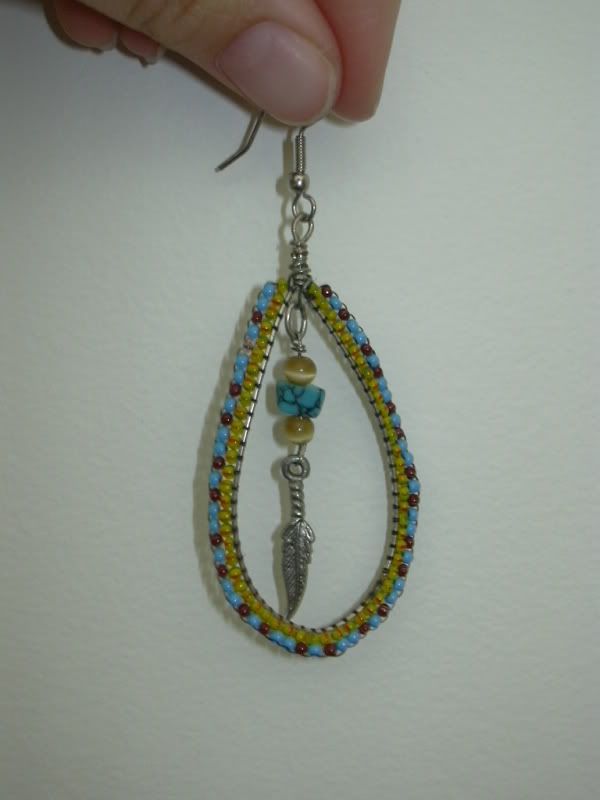 Single earring cos I lost the other. Hard to replace as I cannot find matching beads. 1920s style. Brick stitch. I once had these stolen (they were in my bag) but I found them in a bin. I know that theives chuck out the stuff they don't want so, yes, I did go through several bins at the scene of the crime. (I really love them
)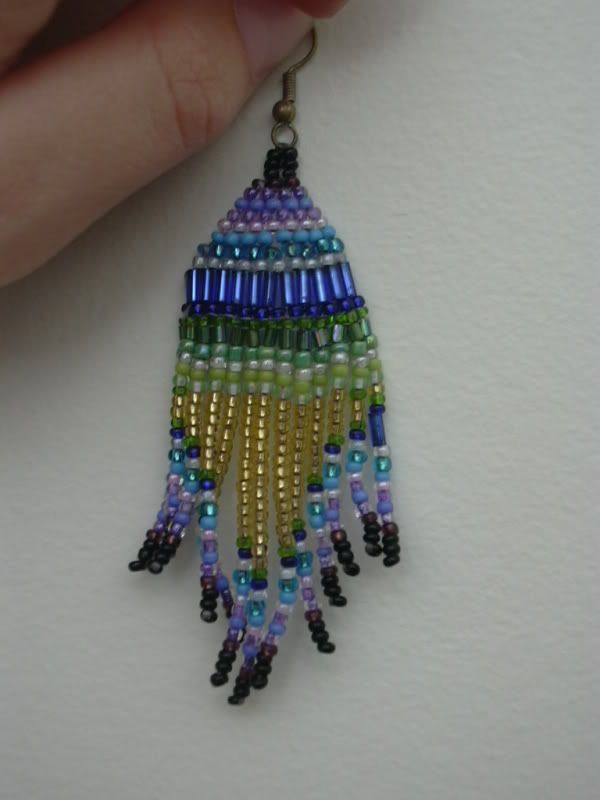 Buddha. Peyote stitch (I love Native American stitches but so hard to keep flat). Not sure what I'll do with this one. It's about the size of my palm. A bit small as a purse and I really can't be arsed repeating the pattern to make a fully beaded purse. Hmmm...