So we relocated offices at work & I FINALLY got my own!
Trouble is the walls were BARE & the budget for wall deco was zip zilch nada.... so... craftiness time.
I saw somewhere online (I'll add the link later to give the credit where its due!) to a project where some wonderful diva had taken foam board & covered them with fabric to make wall art. Sounded AWESOME! I have boocous of fabric in the stash & lil cash in the wallet so it was perfect.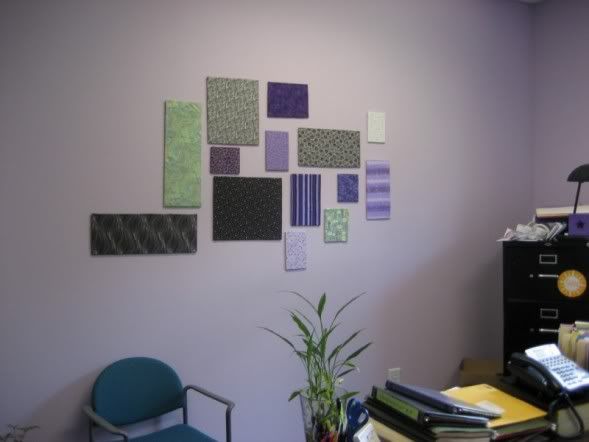 The wall seems much cozier now!
Also had to add a touch of something to the wall directly behind me that you see as you walk in....
Cheap wooden stars from the sale section & some black paint... works for me!
I think its funny how everyone keeps coming it going ... THATS SO YOU! Well duh.. its MY office finally isn't it?