I'm so glad for this challenge. I have gotten in funk lately & had crafters block. I knew I'd feel better if I'd just get going, but I couldn't get things going.
Well thanks to this challenge & a friends birthday, I have broken the rut I was in!
I painted my friend Lydia a champagne glass for her 21st birthday. It looks more colorful in person. Somehow the pics just dont seem to capture all the colored dots, but they are there in the rainbow colors.
& of course I had to wrap it in something so I thought why not a bag she could use for other stuff later? So I sewed up this zippered bag. Ok these are muted rainbow colors but still....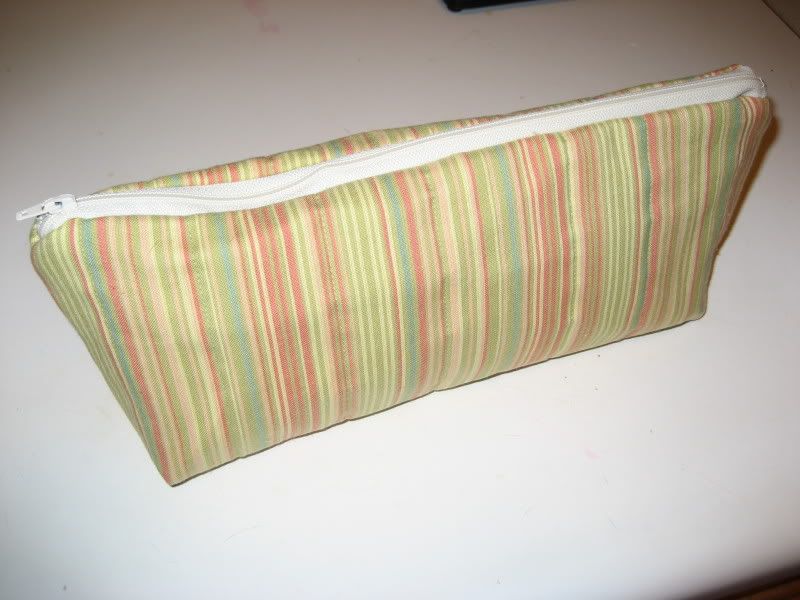 I loved the ladies comparing fashion on the fabric inside.... made me laugh & think of her, plus I thought with the mellow exterior fabric it made a nice surprise.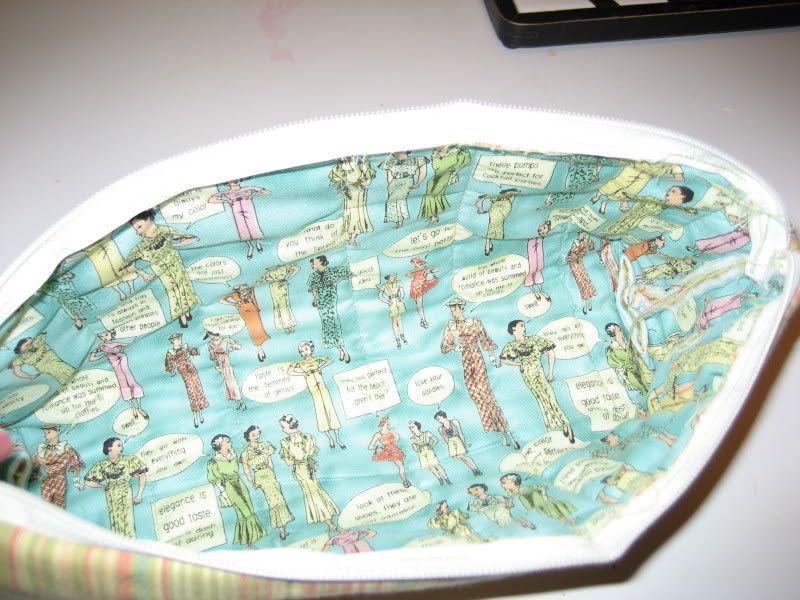 I have something else in mind also so I might end up posting again. Fun how something that challenges you to do something you don't normally is hard at first & then, look out the ideas come flying!
You all are inspiring! Thanks for helping me get back to crafting.