I love the print of this fabric and how well it flows and flutters...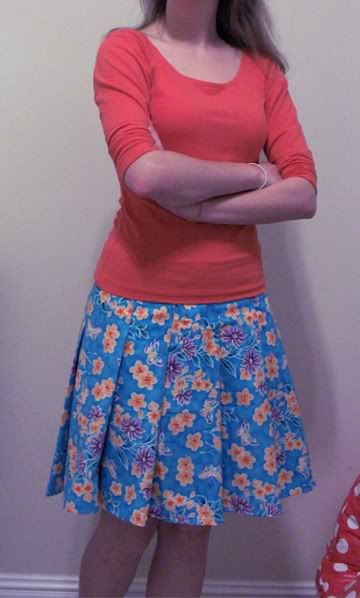 It has an invisible zipper in the back. It was my first time using an invisible zipper, and wow, I just can't wait to use them some more. They're just so perfect. I had to sew it on by hand though because I don't have the right foot for my machine.
I'm really proud of the way this turned out. It's so comfy and flattering. I wore it to school the other day and got lots of compliments. Yay, I just love bright, vibrant spring colours! Thanks for looking.