Hello fellow craftsters, here's my obligatory "I haven't posted any of my crafts in
forever
, but here's one now." posts.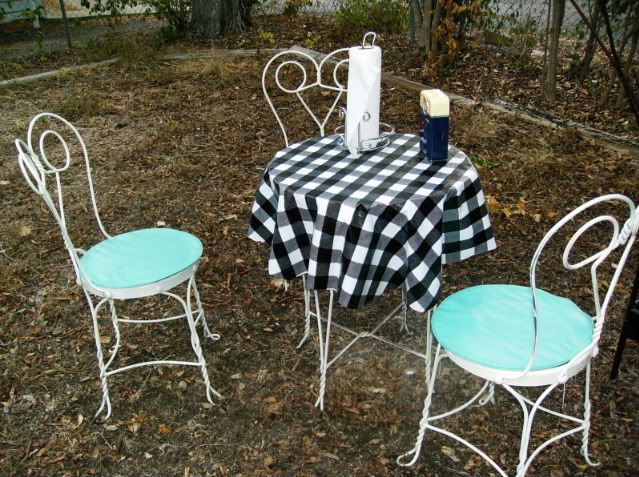 Before this was my great great grandmother's set of ice cream parlor chairs and table she kept in her bed and breakfast where she let sailors stay for free, and made donuts for all the tenants at 3 a.m. every morning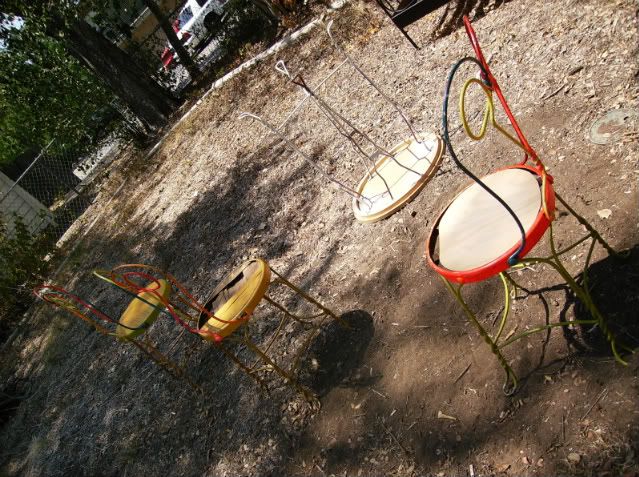 And now it's my new breakfast nook! The table cloth is just picnic table vinyl, it's like $2/yd and I've got a lot left over for an actual picnic!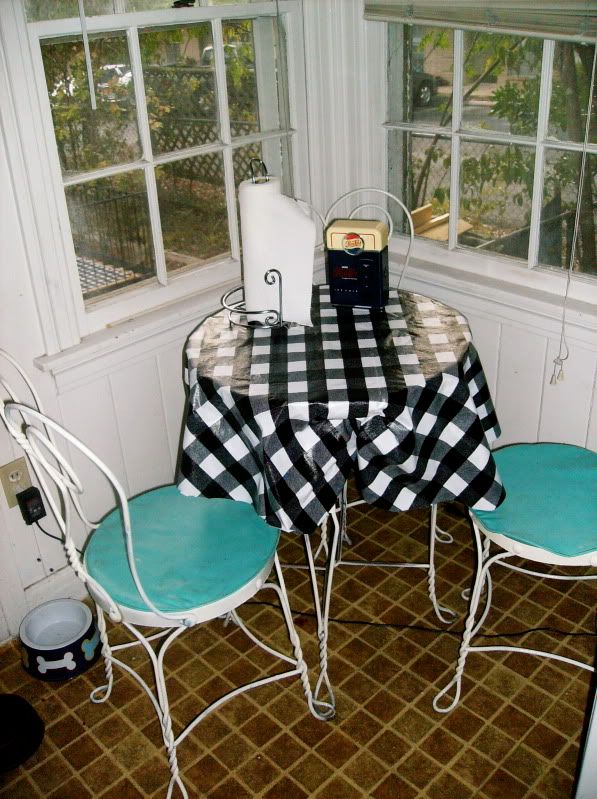 Excited!