So i had this really ugly apron that i found and i decided it had potential.
That's the pattern for the main section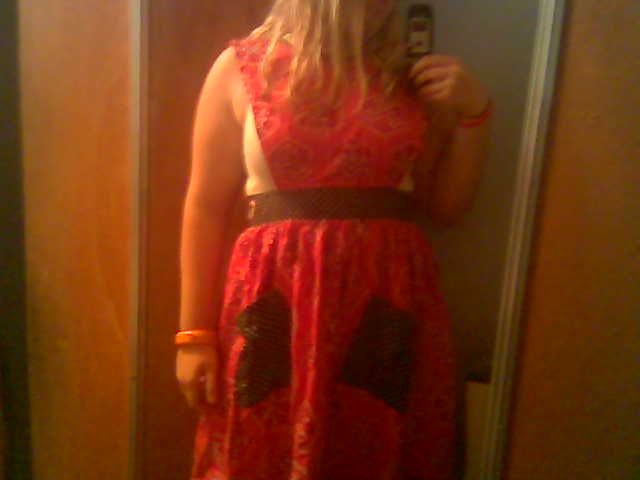 That's the apron on me. Ew. The black part is black with small white polka dots by the way. =)
So... after a failed attempt at a dress and surrendering to the cute skirt idea, i got this:
Sorry it's so blurry but it's a cameraphone and the model is sleepy
Hope you like!!