Heylo everyone!
So i posted on the "what the HECK do i do with this?" board aa while ago asking about some window screen i had laying around. Well, I found some cloth material with colorful hot-air ballons on it and was inspired. so i made a purse of screen and hot-air balloons. The purse is screen layered over material and lined again with screen; like a screen-material sandwich if you will. the makeup back is also covered in screen as is the cell-phone pocket... And on to the awful-quality pictures!!!!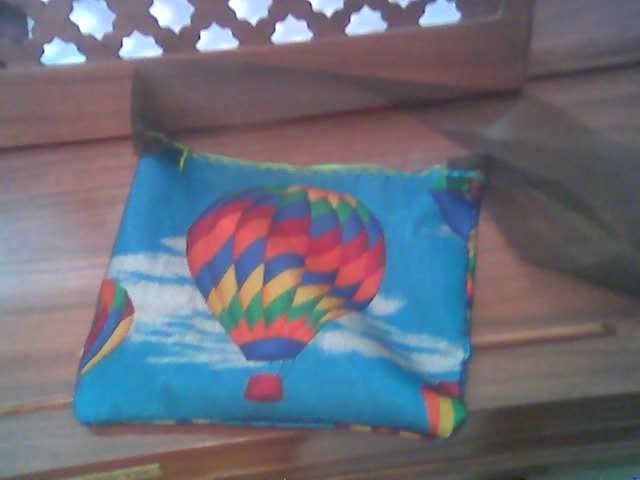 The bag on my piano bench =)
The blurry photo of my zipper with the piano bench =) I love lime green.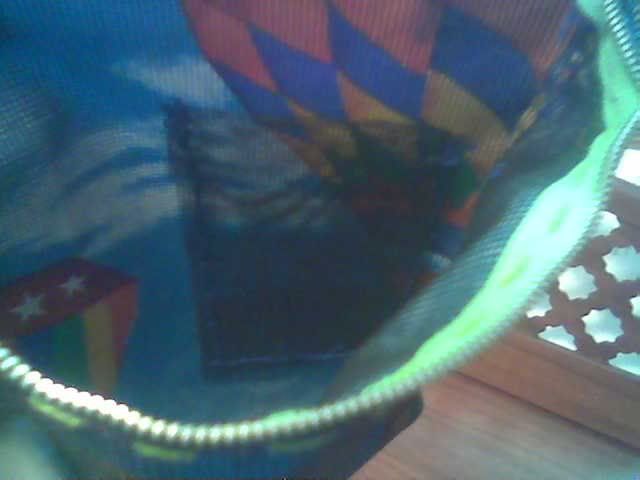 The inside with a cell-phone pocket made of screen sewn in.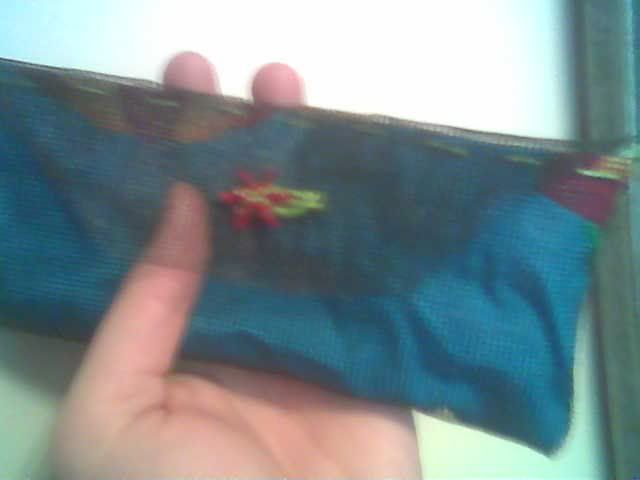 the matching make-up bag =)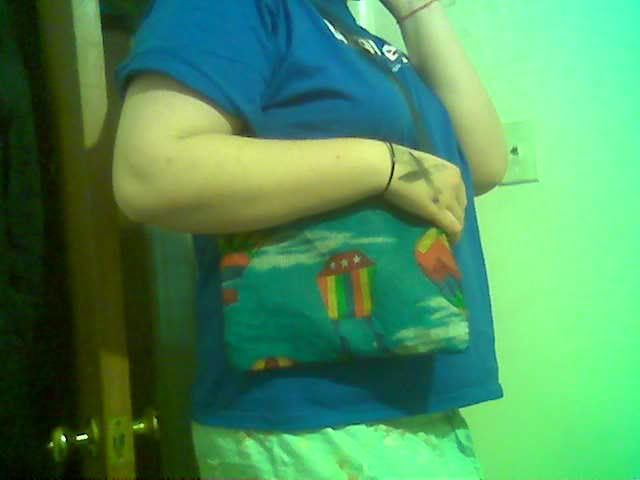 and a half-assed action shot. i was in my baggy PJs and Xs on my hands are from a concert i went to last night.:-p
Hope you like it! Tell me what ya think!