the front and back cover were plain chipboard and the inside has dark chocolate colored blank cardstock. the color scheme is brown, red and tan.
not the best photo, i had to use my phone camera. now my digi cam is charged, but my sis already has her book.
she seemed pretty happy with it.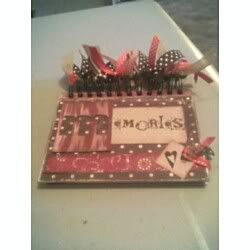 --jessie