This is a little ring I made a while ago, but have just got around to posting: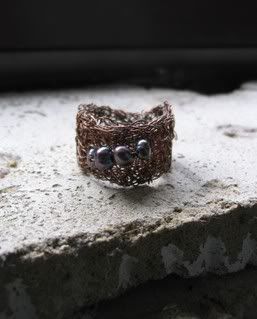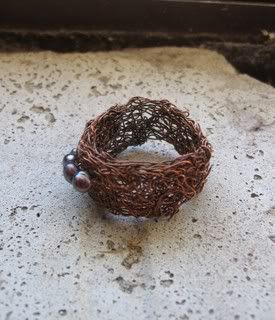 I knitted it up in garter stitch using bamboo skewers and then wove the pearls into it. It was very quick to put together. ( I actually made it just after I'd broken my finger playing a scratch match of Aussie Rules football in the carpark at work. Nothing stops a determined craftster!) The construction was simple, although the wire had no give and was quite hard to knit with.

Someone I know was interested in selling this in their shop, which was very flattering, but I don't think it would be much fun to make these in bulk so I haven't followed through. Even so, I've since bought some sterling silver wire and plan on making another ring with it.

Thanks for looking!