I've made so many projects over the past year and I keep on forgetting to post them so I'll do bit by bit and try to group them.
i guess you could say these are "nature-like" with shells and wood and what not...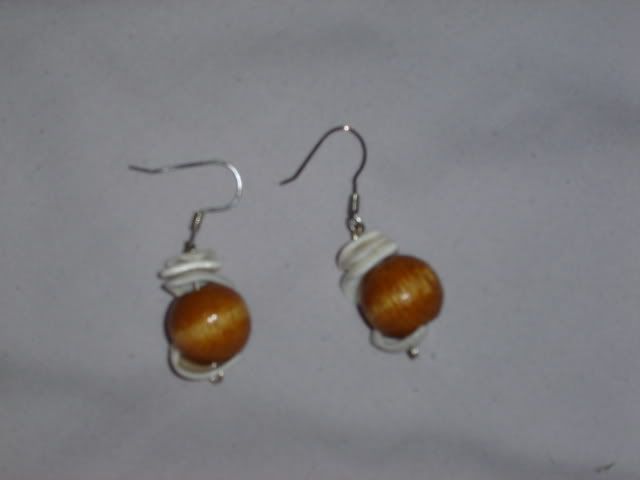 earrings made from wood bead and shells
looong neclace made from wood beads and plastic pink ones (god bless the dollar store
my pride and joy
glass beads, seed beads (i think) and shells
here's a close-up:
not quite sure.....but it looks nature-ish!!
thanks for looking !
-grumpy