Hope I'm not too late
Herb garden galore. Lemongrass, basil (that kinda needed to be watered when I took the pic), cilantro, insane mint plant, and tomatoes. All in random pots on a table made out of a barn door. The milk jug under the table was used for watering, we're not that messy.
In the front. You can see the remnants of a sweet potato vine after my brother hacked about ten feet off. It's not usually that small. Don't worry though, it'll be back in a week.
The front garden also has peppers, bushes trees stuff like that, and handcrafted mountains.
The rest of that garden over to the side. You can see how bug that vine gets.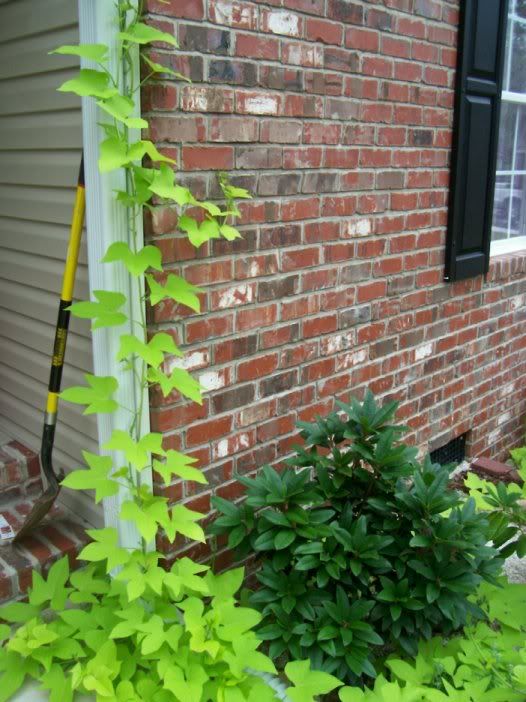 And how it's eating the house. Before my brother killed the one on the left garden it had reached to massive proportions and was crawling up the porch. About half the bloody porch was covered!