Here is a denim comforter I made a few years ago. I almost had enough
dark and light denim to continue a check pattern - but hey - it's more
"folksey" this way, dontcha think?
The border is new denim, and the patches are from old jeans. I tied
every other square with crochet cotton. There is no binding. The
middle layer is typical polyester batting, and the backing is a cotton
twill a bit lighter in weight than the denim. Here is a link: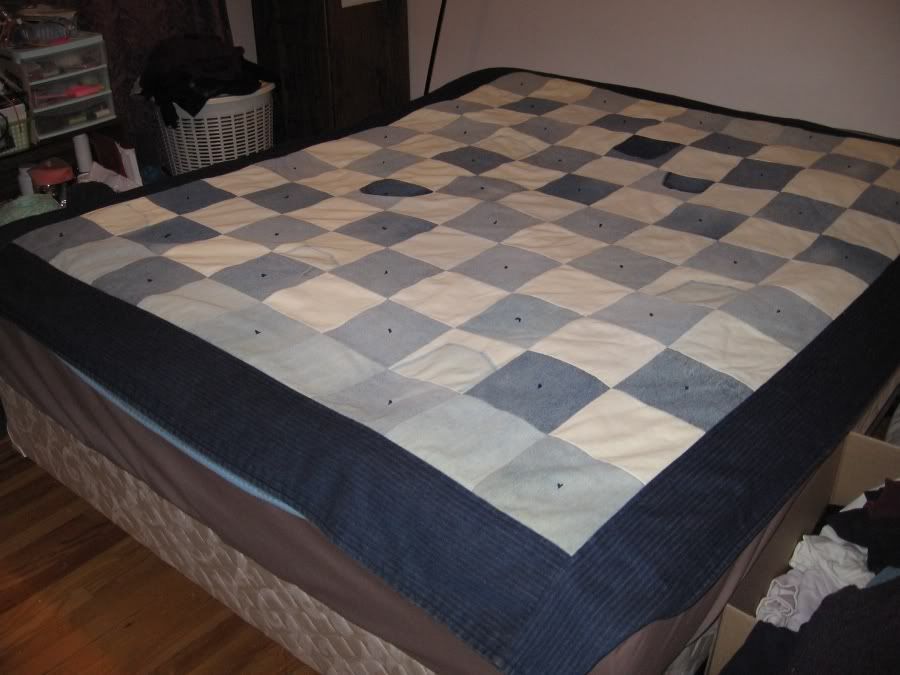 Here it is as a backdrop to a funky scarf I made out of an unravelled old
white wool sweater dyed with Koolaid (to be the subject of a later post,
in the appropriate section of Craftster).
And the link to it: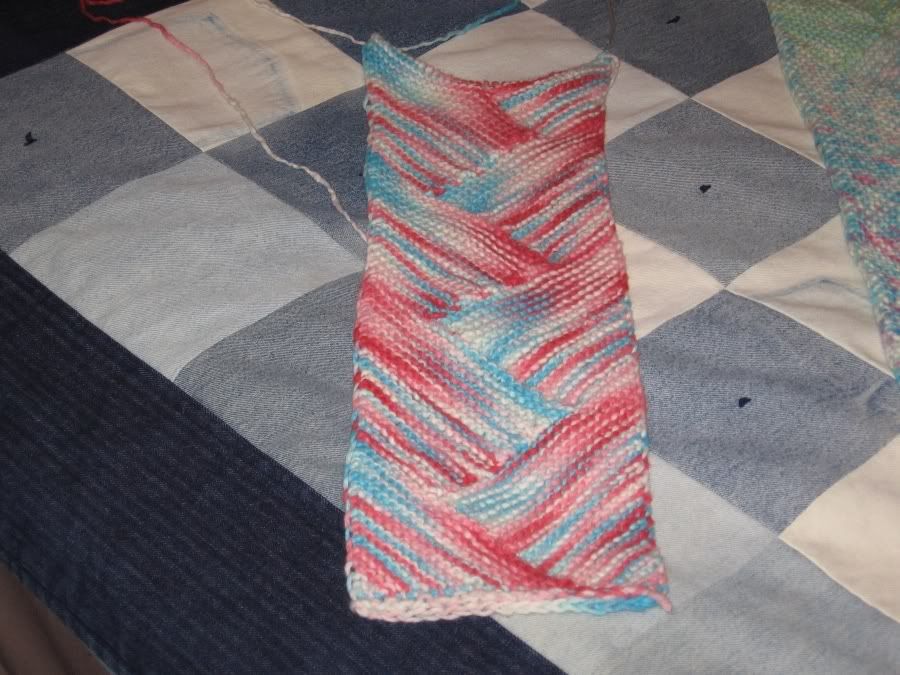 I'm looking forward to the day when I have posted enough times so that
I'll be allowed to post pictures and not just links.