I have a plethora of seed beads, and have finally graduated past just stringing them with a central large bead. Well, technically, there's still a bunch of seed beads, with a larger one as the focus
This weekend, I made these two necklaces, I'd say each took about 1 1/2 hours (probably less if there wasn't such good tv on
)
Close up...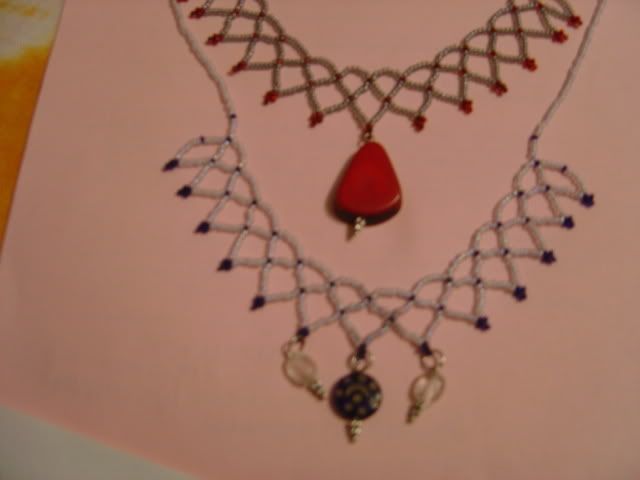 The original pattern came from
http://www.geocities.com/Yosemite/Rapids/2216/proj1net.html
Unfortunately, although the tute is still up, no other identifying info is available, so I can't give true credit. I apologize. The only thing I changed was to add about 4 1/2 to 5" of plainly stringed beads, and wire wrapped the larger add on beads.