Cool cards
I don't think I'd ever have guessed that was Barcelona, or any other city, amazing!
Here are the four I have received:
This one's from bhean, I love the vibrant blues
Then came one from La_chrystelle in the Netherlands, it's a German vintage art card, it's great!
Katxena sent me this card featuring a Dan Flavin exhibit - it's an amazing use of light
sadly the post office have scuffed it a little!
and today I found a sheep on my door-mat! I adore him!! he's from Bonbabbu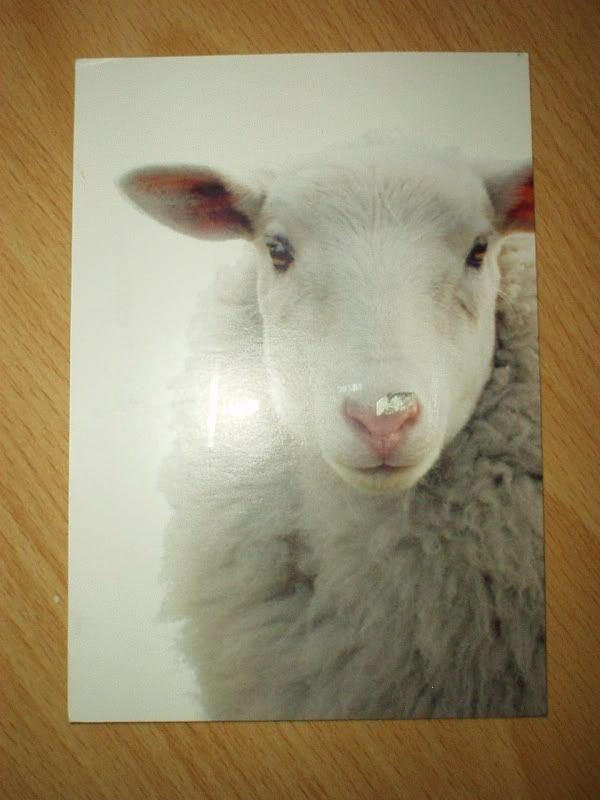 A pic of some of the lovely stamps, -I'm on the look-out for interesting ones from here just in case there's a next round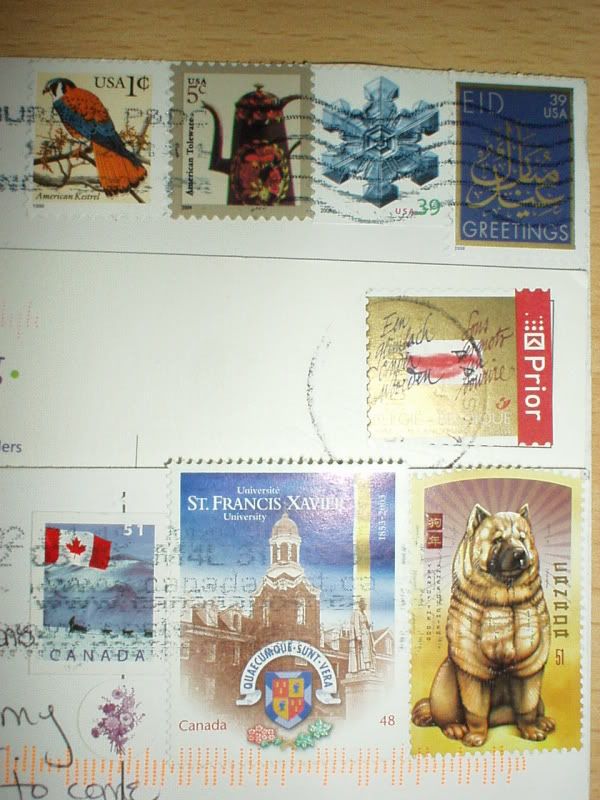 I've really enjoyed hearing from craftsters from around the world
thank you very much everyone
and a big thank you to you, novastarlet, for organising