I would like to claim the Interweave Crochet Magazine and the knitting needles please....list to follow shortly
-----------------------------
Claims allowed - 2
This is claim number: 1
Sent
Received
-----------------------------
Smoke and pet free home
------------------------------------------------------------------------------------------------------------------Please feel free to mix and match from different sections to make your claim. Ex. You can pick a claim 2 and two claim 4's. Or one claim 2 and 3 claim 6's. etc
Choose 2:
Dusky rose crocheted headband. fully adjustable with vintage button fastening
Cornflour Blue knitted headband. Fastens with wooden button. fits 19-23"
Spring-time scarf. Quite lacey, measures: 5" x 48"
Semi-precious crocheted necklace. Features Snowflake Obsidian bead chips
Pretty hyperbolic beaded earrings. Measure: 2.5" in total - this includes the earwire
Minicraft Penguin Kit. Everything you need to sew a 6" tall fluffy penguin!
Pink chip and wire bangle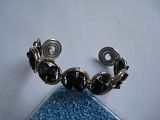 Black chip and wire bangle
Turquoise memory bracelet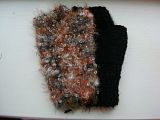 Werewolf mits. Age 12-15yrs
Pumpkin pie mary janes Size UK 6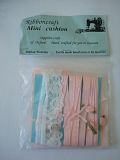 English Ribboncraft mini cushion kit. Hand or machine sew your own mini cushion!
Choose 4: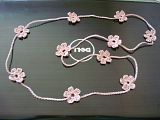 Pink crocheted flower necklace, measures 42"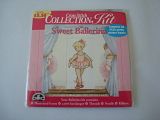 Sweet ballerina cross stitch kit with printed cardboard frame whch measures 4.75" x 4.75"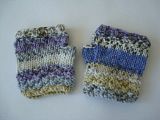 Little knitted suckathumb mits. Fits ages 4-6
Choose 1 from, left to right: Cat and flowers, Lil mom or vase and cat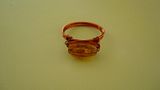 Wired faux amber ring, internal measurement 19mm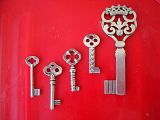 Faux keys. metal and detailed on one side only. largest 2 3/8" tall, smallest just over an inch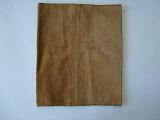 Suede book cover - just ready for decorating or altering Fits books of 7 3/4" tall and just under. Adjustable for books of varying thickness
Green crocheted cluster necklace with clasp fastening 19.5"
Choose 6:
Oatmeal coloured, crocheted soap saver, 5" tall
Lilac roses (
0.75" across
Honey applique, 2.75" tall
Little hoop, 3.5" across
Little ribbon bows with pearl bead detail (7)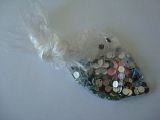 Bag of little diamontes, some are stick on some are sew on
Wooden handles. outer measurement: 6 x 11cm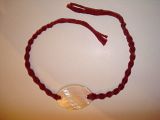 Macrame and mother of pearl bracelet
Tiny dice (19) 5x5mm
26 wooden mini pegs, just over an inch long