I made this out of one of those calender mad out of cloth....it is from 1985. I purchased 3 of the towel or calanders at a church yard sale for 50 cent. 1-was this one 2-koalas and 3-kangaroo. I also your fabric in purple (trigger) you can purchase at Hancock or Wal Mart. Wal Mart is limited in colors. Oh! this is for my daughter for Mother's Day, she collects koalas.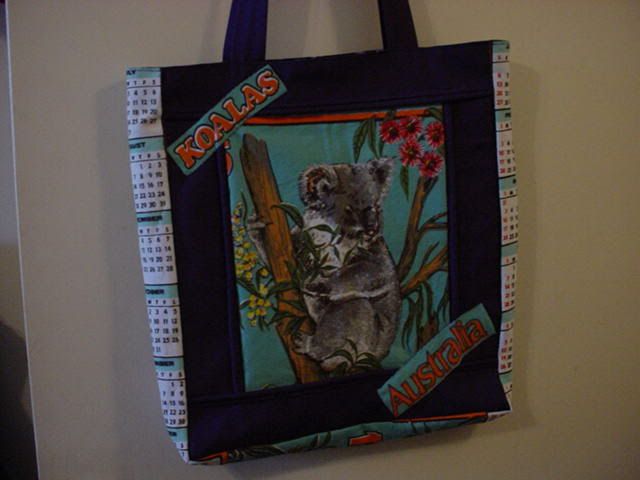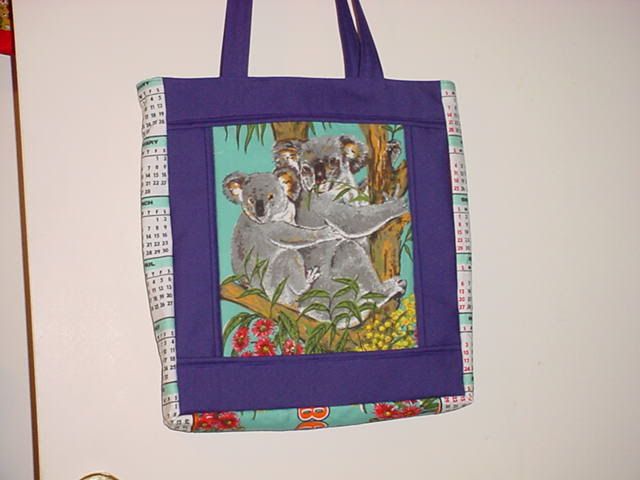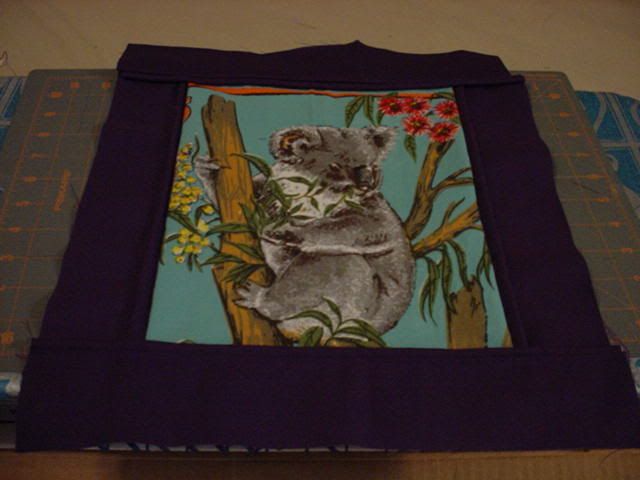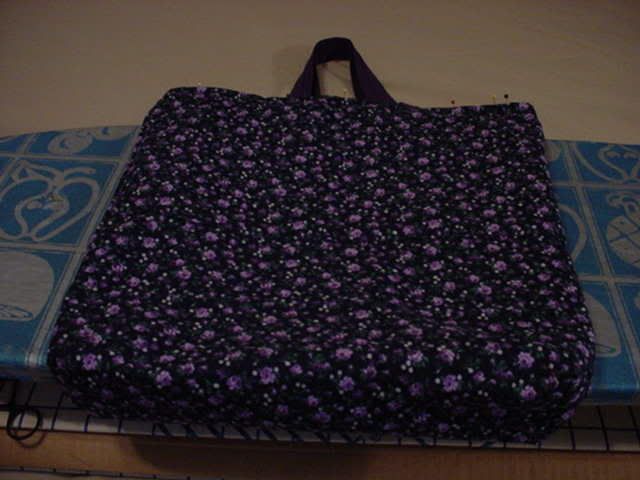 I am not sure if I got all pic mini tutorial
It is alittle on the large size, it will hold notebook and there are pocket for wallet, cell phone, pens, and keys. Great for those scout meeting, keeps things together with out alot of bags (LOL). Sorry not pic of inside it was to dark.
Thanks for peeking everyone....