Hey Everyone,
OK, I have not master the fine art of enlarging my photos, but here goes anyway. I made this purse from pop taps. No I have not lined it yet, not sure I want to because you and reverse it.
Front
back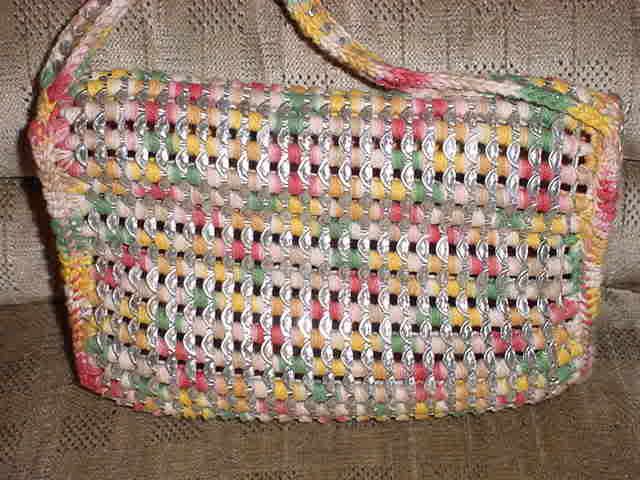 Inside
http://i65.photobucket.com/albums/h210/panda1212/57372f04.jpg
No it is time to tackle a different pattern....ideas welcome.
Happy Crafting
OK I mainly have pic for part of tutorial, I hope this help some of you out. The purse was done in single crochets until the flap.
Make sure tab all go the same way ... I learned from mistakes.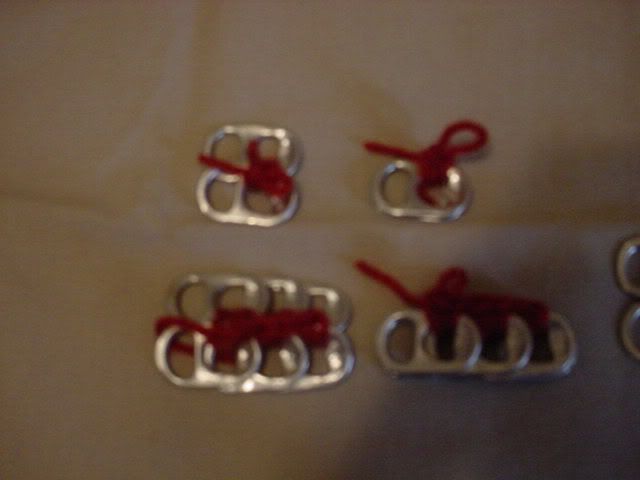 This just shows you how to put together ... I tried to show you in stages.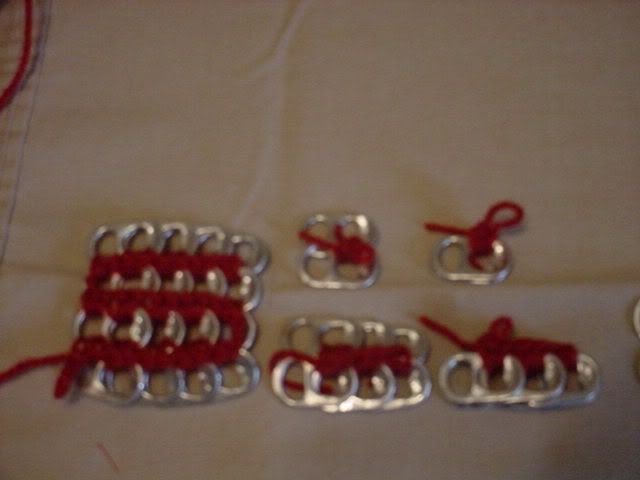 Some more of putting together.
These are on chop sticks to show how again they go together for your pattern.
This shows the larger part and small part of the tabs and direction they go.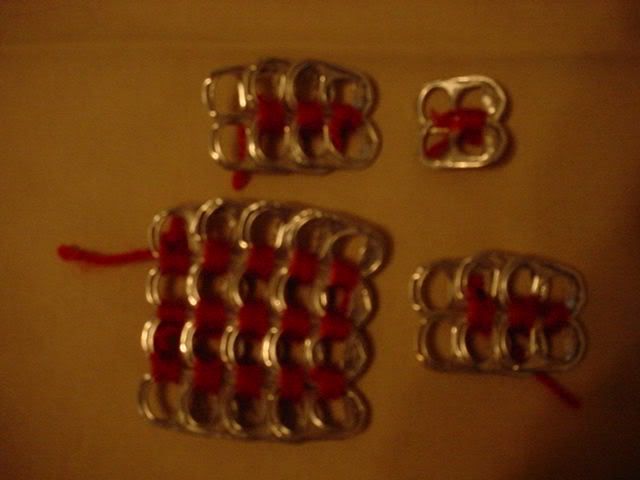 This is what I call the backside.
Well folk that is all I have for the moment. I am not good at tutorial....LOL....I guess it takes practice.
I can only hope it helps. Good Luck.