Hi Ladies,
I just got email from my swap partner ilovegummyworms, she said I could post her pic of my swap. She has her hands full with new born and toddles.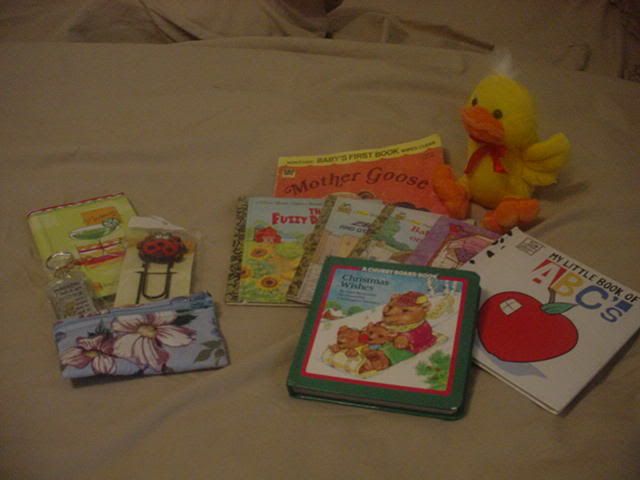 To the left are the address book, key chain, book marker,and coin purse. There are seed beads stitched on the coin purse. Which I did not get pic of, sorry.
To the right are things I send the girls.
Look forward to another swap.