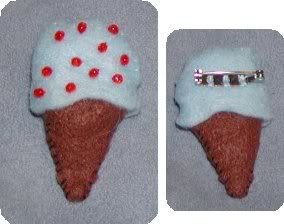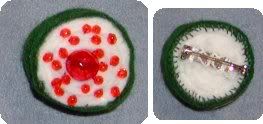 This is the first time I've made felt pins, and I love how they came out! Hopefully you think so too.
I've been trying to be more diverse in the kinds of crafts I try so I have more of a variety on my website. I'll definitely making more of these! They're so much fun. I just hope they sell now.




I love these, too! I actually made some dangles (I didn't take any photos of though) with some beads from my dad's great grandmother's jewelry and my mom's mom's jewelry so we would have some dangles with meaning on our bracelet. I enjoy being able to show them to people and say, "This is part of my family history, it represents my greatgrandmother and my grandmother."