Here is some shots I took before I sent my whimsy jar to prettyandpetite:
The Jar Itself:
The Goods: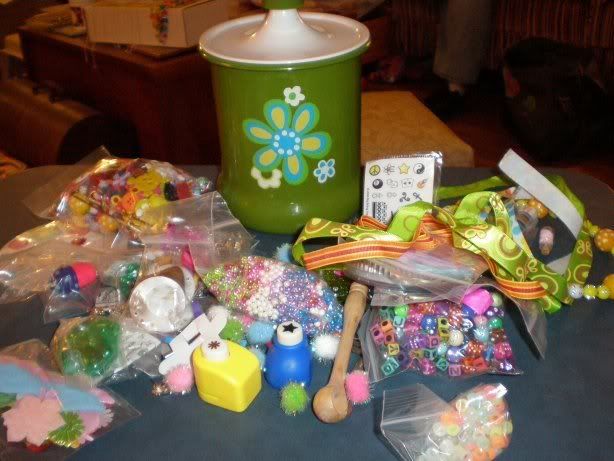 Some closeups: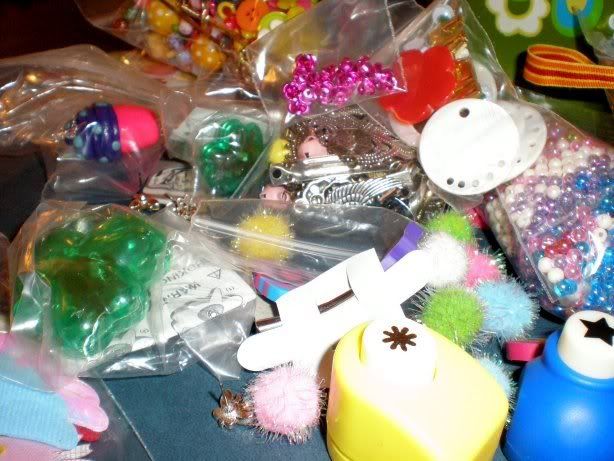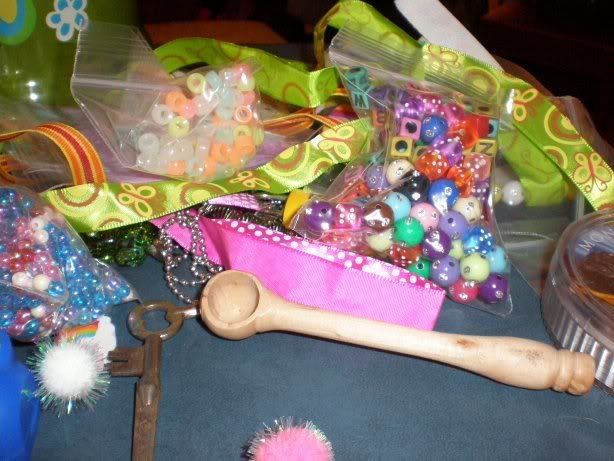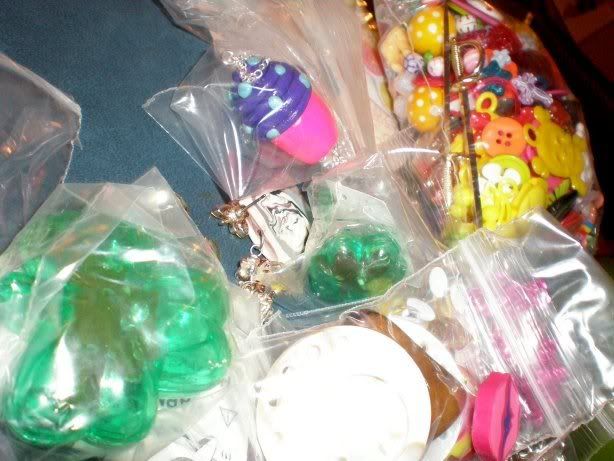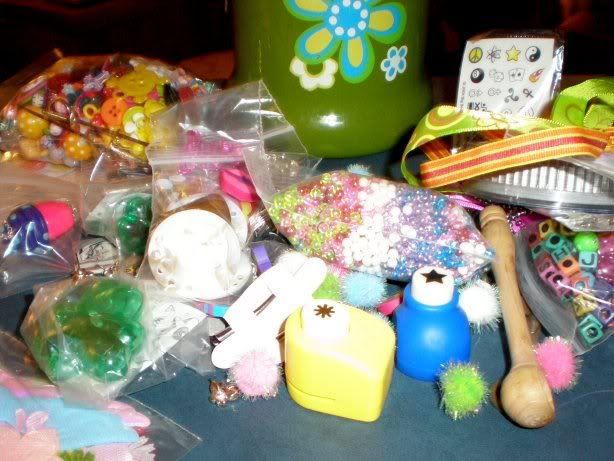 She said she likes to make jewelry so I kinda took that theme and ran with it, stuffing it full of charms, supplies, and a little bit of odds and ends. A note from when she received it: "I received yours today and I love love LOVE all of it! I am wearing the cupcake necklace AND the yellow necklace as I type (in an internet cafe) and I can't wait to get home to start making some jewellery!"
Hopefully prettyandpetite will be able to share the photos she took of the items soon.