Hi everyone! I received(really quickly!) from Kamehi today! Everything is so wonderful and beautiful.
Here is a group shot of all of the items: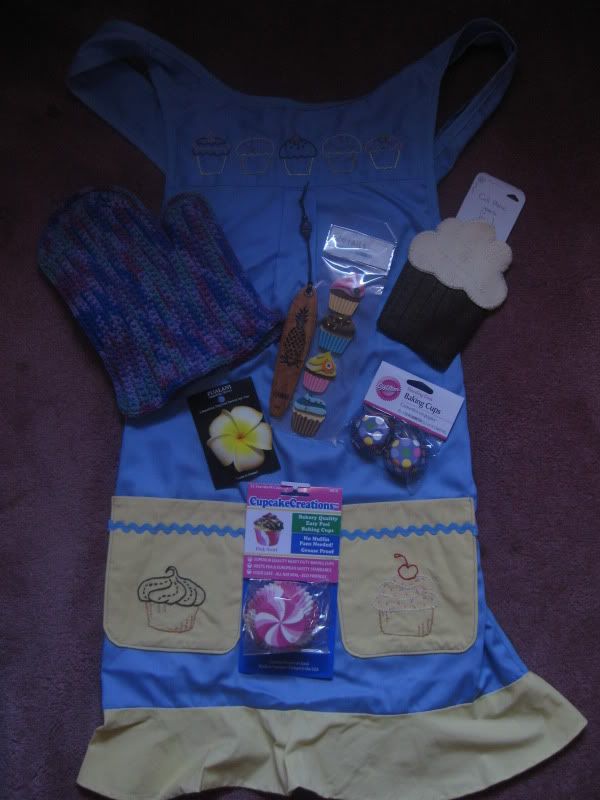 Now for the detailed pictures:
Look at the great cupcake stickers and liners. I LOVE Wilton mini cupcake liners! And the large liners are fantastic!
Look at the great cupcake cell phone holder! It fits my phone PERFECTLY! It even velcros closed. And then some souvenirs from Hawaii. Can't wait to wear the flower pin! And the bookmark is gorgeous. Never seen anything like it.(it is made from Koa(warrior) wood!)
Apron and crocheted oven mit! Aren't these adorable? Now I can look fashionable while baking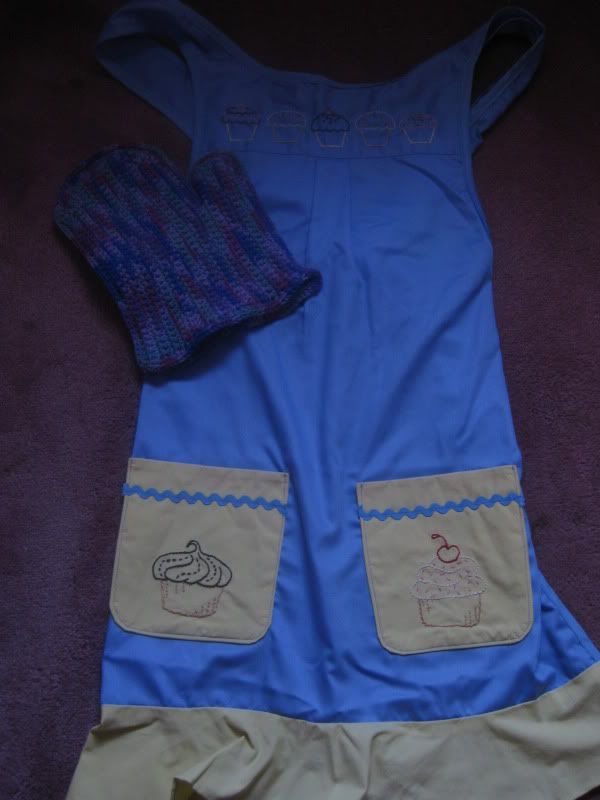 Back of the apron, which can be adjusted by moving these cute pins: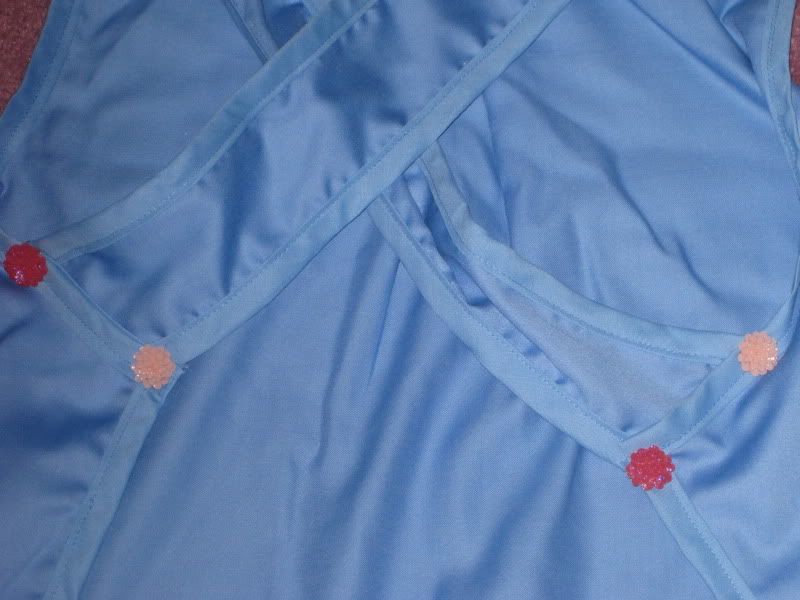 And last but not least, the card and envelope she wrote in. Love this!
Thank you Kamehi! You were a wonderful swap partner