As you can tell the bedroom is small. In its current layout there's about a foot between the end of the bed and the dresser. The problem is I have no idea what to move where! I know I do love the simple art above my bed and would like to keep it in the room somewere. The closet is empty excpet for my other dresser (I have a big wardrobe).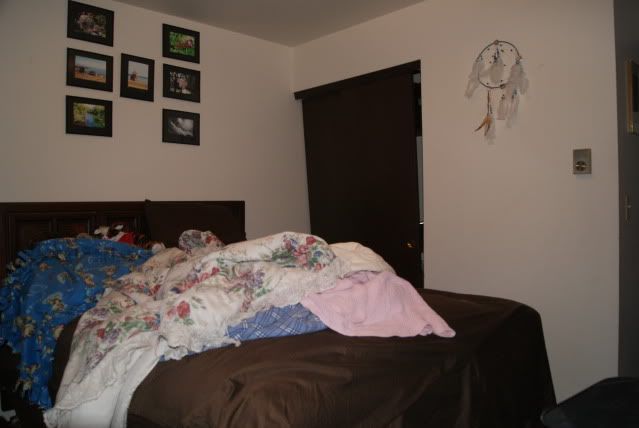 The bed and closet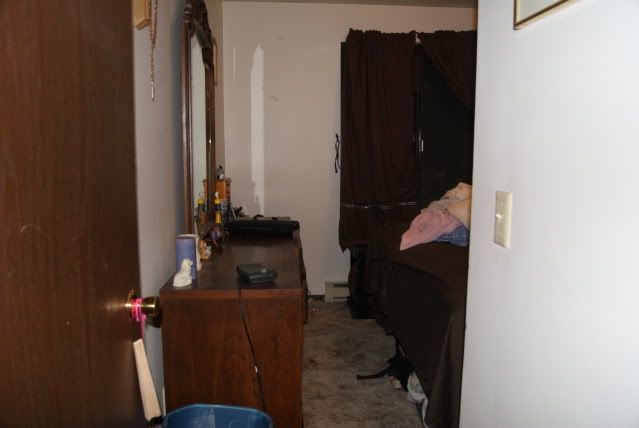 View from the door
The living room:
I hate the way my living room is laid out. The problem is that I only have 3 walls since the dining room is attached to the kitchen. I also hate the half black tv stand, but paint comes comes right off (its coated particle board). Im up to any ideas you may have. I would love to have this chair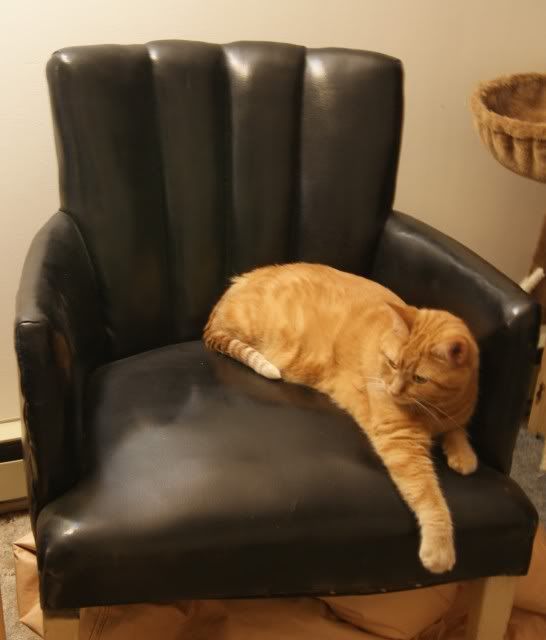 somewere where I can hang my flute rack above.
Living room: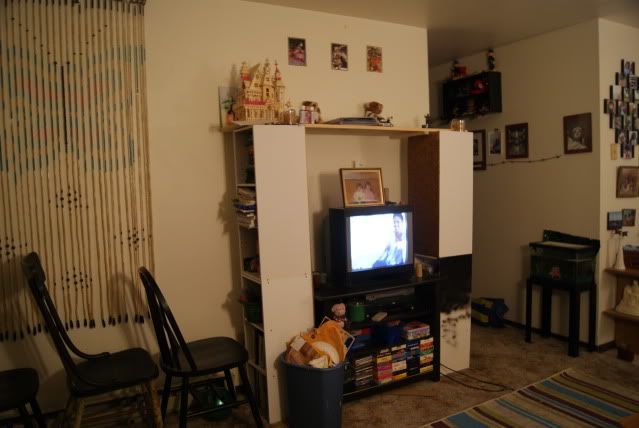 tv stand of dooM!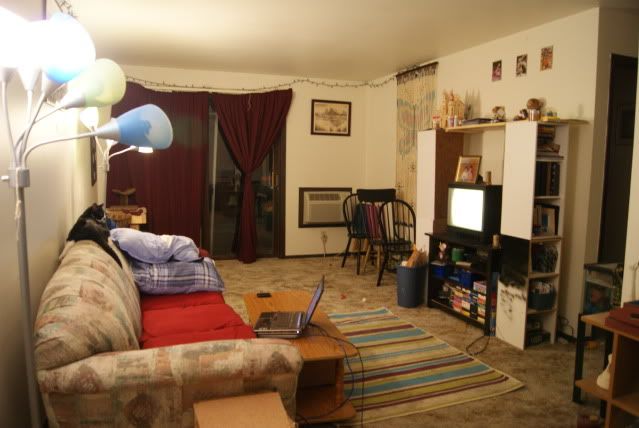 whole living room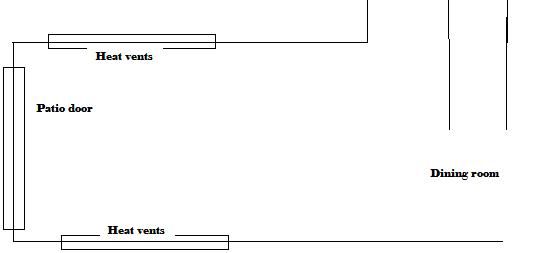 the tricky layout