Once upon a time a princess decided she needed a pretty purple purse. All the other purses were boring black or not special enough, so she made her own. . .
I photoshopped this one. Does it look like colored pencil?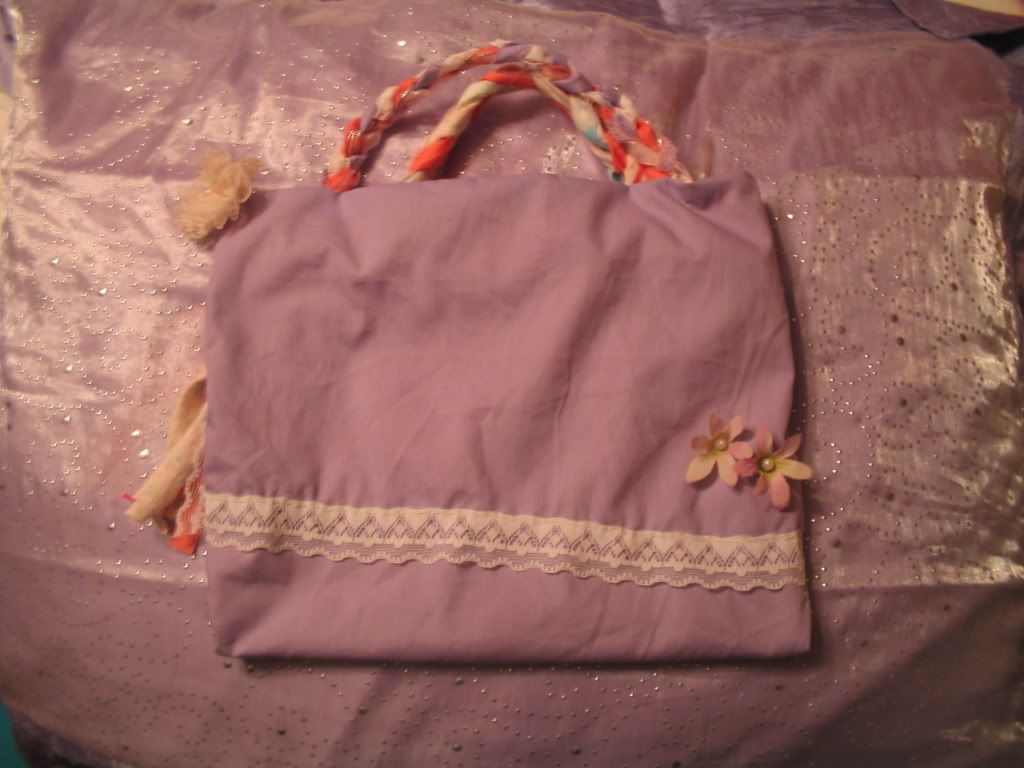 Front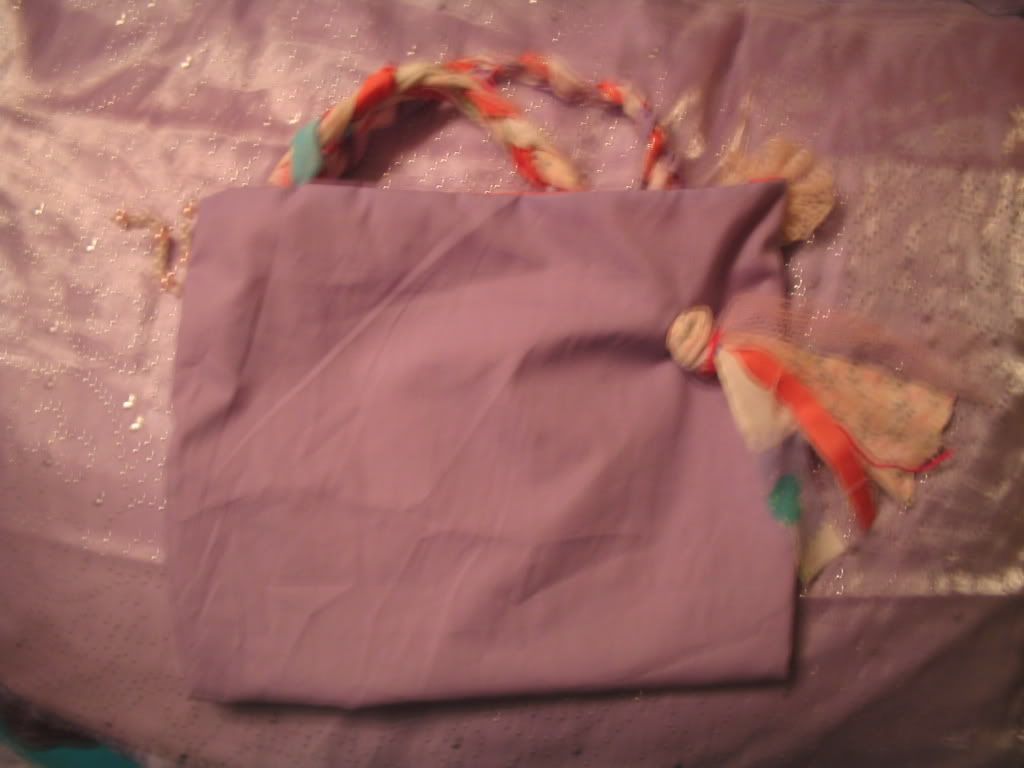 Back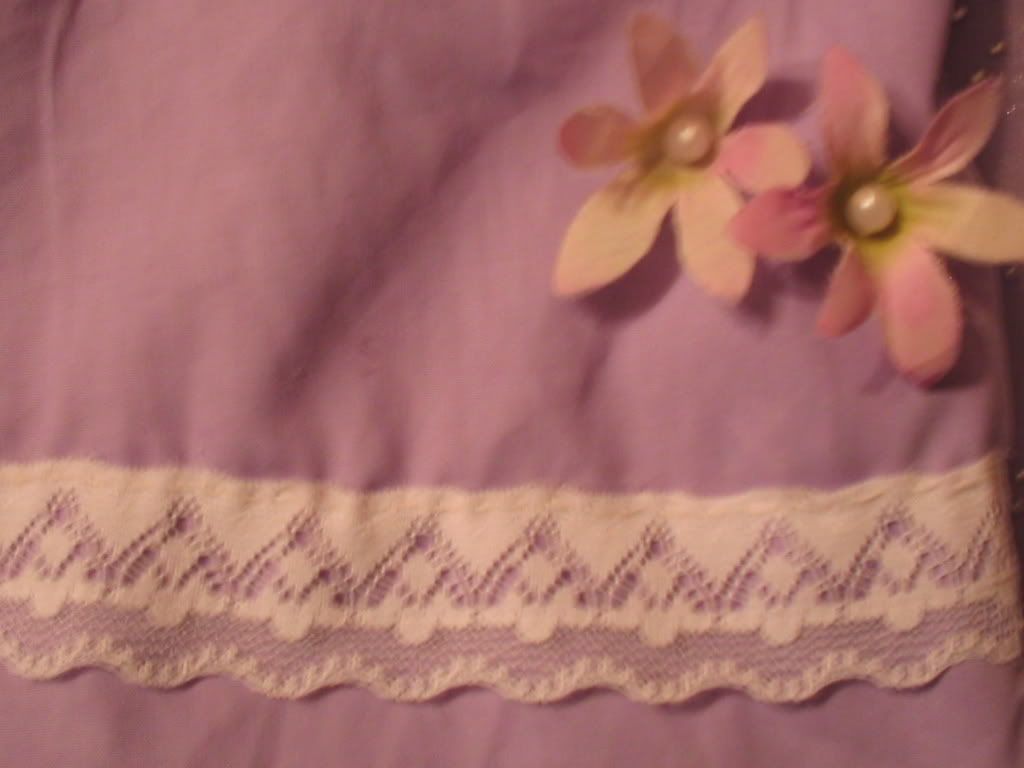 I put pearls in the center of fake flowers and lace around the bottom.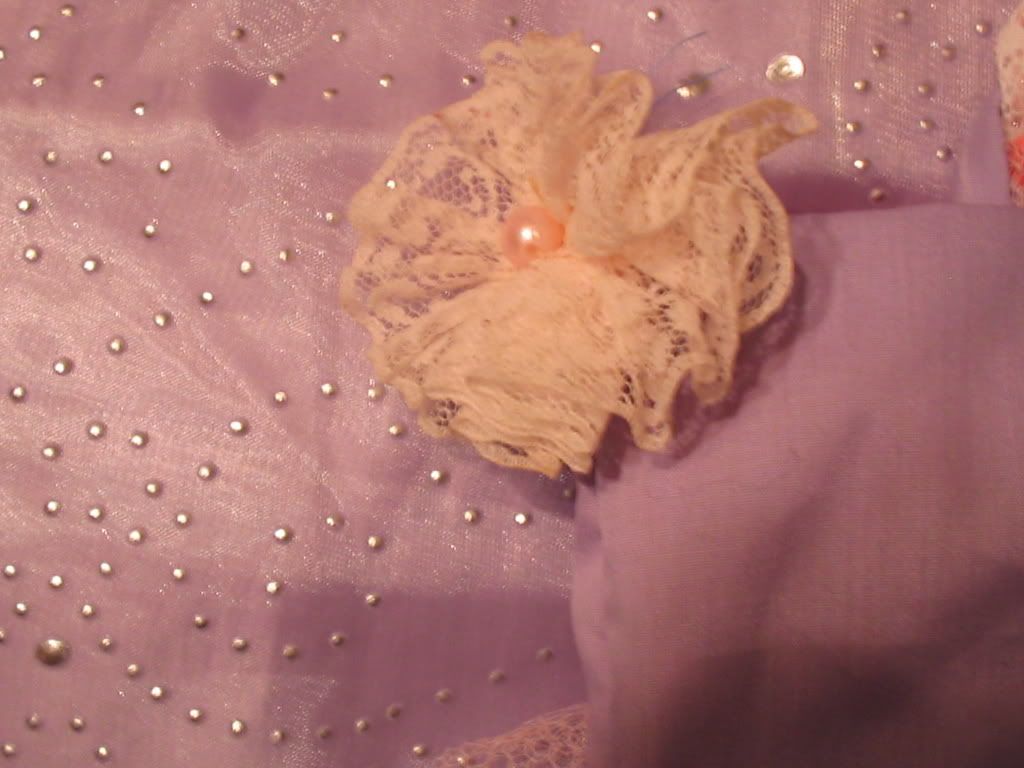 I don't know what this is, but I call it a pearl pouf!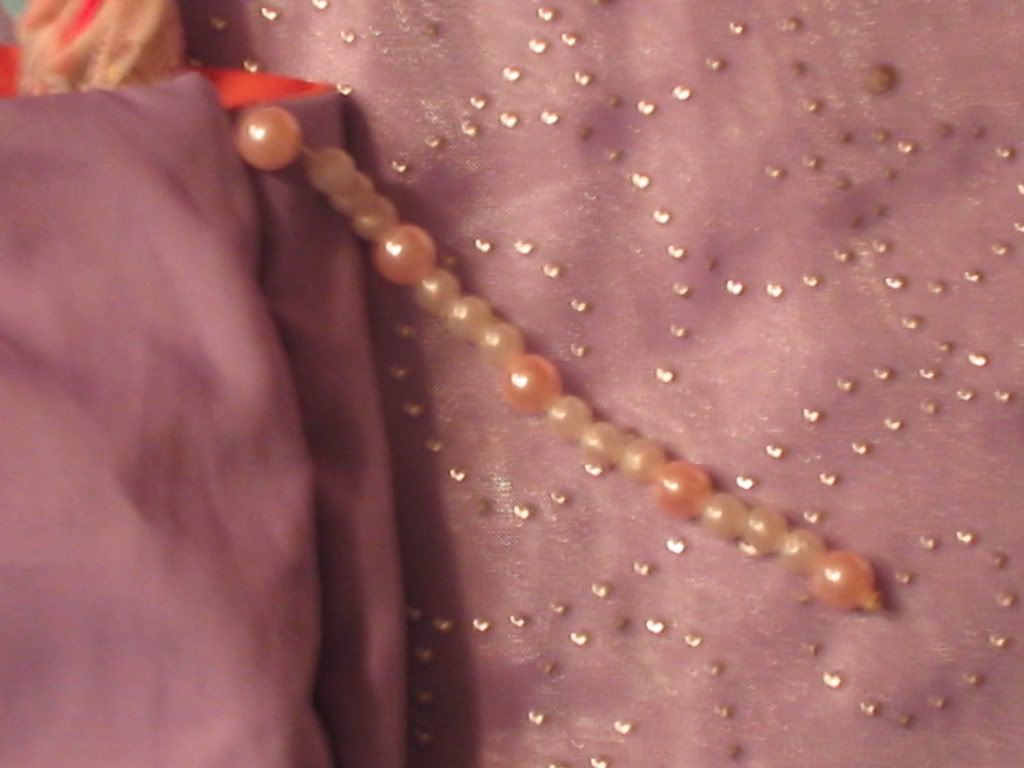 There's a string of pearls hanging off the left side.
And she lived happily ever after with a purse she'll never carry. The End.