So, I was searching my mother's give away pile and I saw these nice pinstriped pants. You can't give away nice pinstriped pants, so I snuck them into my room. They didn't quite fit right. Recon time!!!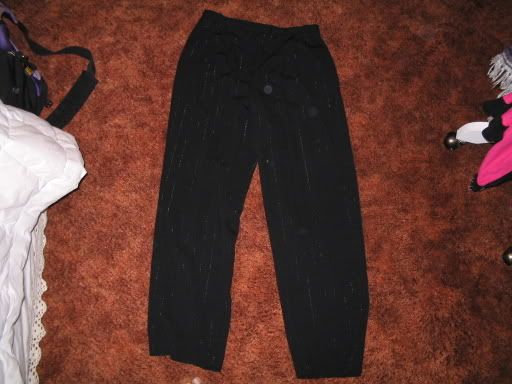 From frumpy high-waisted pants to. . .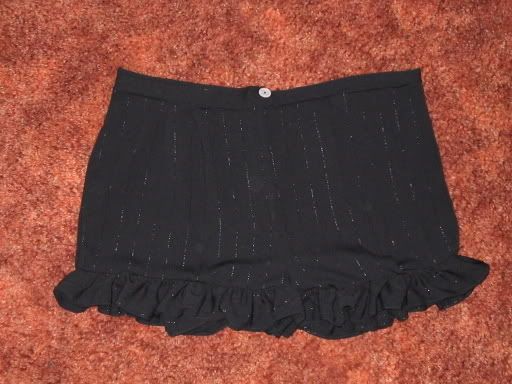 Gorgeous skirty glory!!! You can't really see the pinstripes, but they're silvery on black.