it's a toy!
In my 3D design class, we had a unit over fabric and sewing. We could either a) cover an object in fabric, b) make fabric food, or c) make a "rigid object" from fabric. I chose to make the one thing I've always wanted!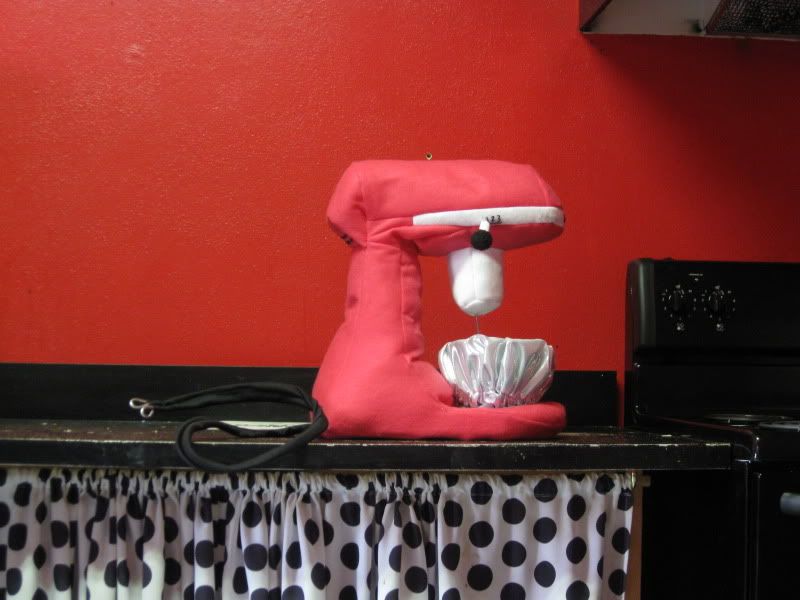 That's right, a Kitchen Aid stand mixer. I've also always wanted it to be hot pink, although during the research portion of this assignment I discovered that they only make light pink or red.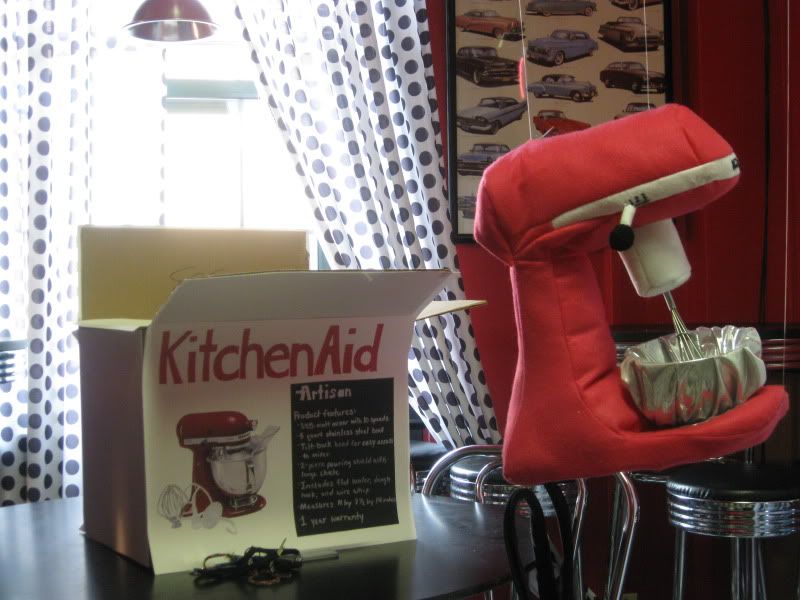 For unit three, we had to make a video with something we made in it or a kinetic sculpture. I chose the video and did a stop motion of my mixer making cupcakes.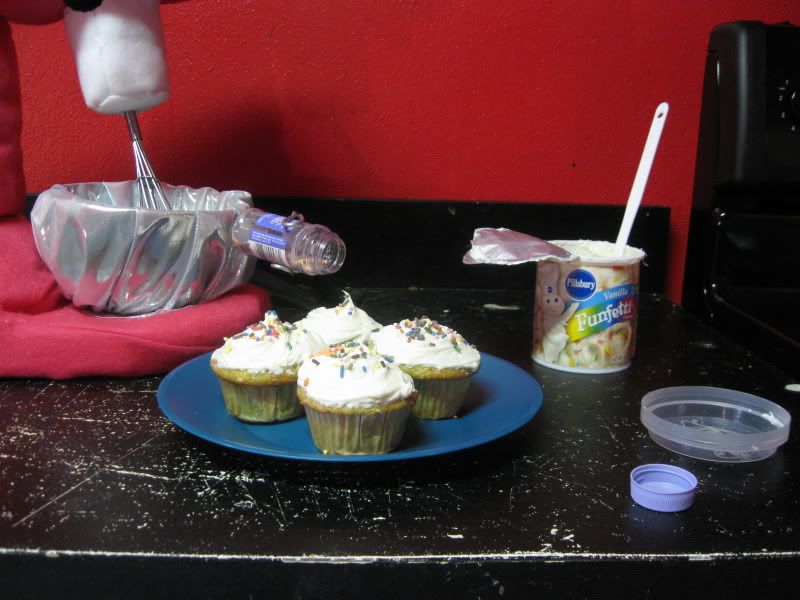 Close up of bowl and delicious cupcakes that I also made. The only thing I had real trouble with was the bowl. I could not make anything with a bowl shape, so I gave up and covered one of my cereal bowls.
I've decided that I must really like cupcakes because I made about 4 dozen for this video.
C&C?