My roommate and I came up with ideas for monster-type hoodies, going off of the typical "Dino" hoodie. So we stopped over at ragstock and got some $6 hoodies, then went to michael's for some cheapo felt.
Here is what I made.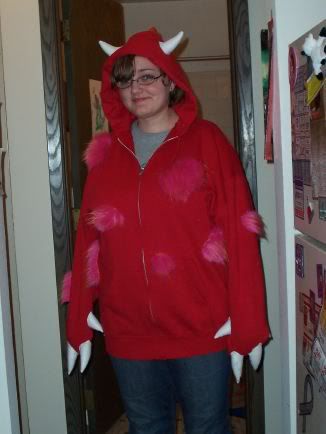 The front.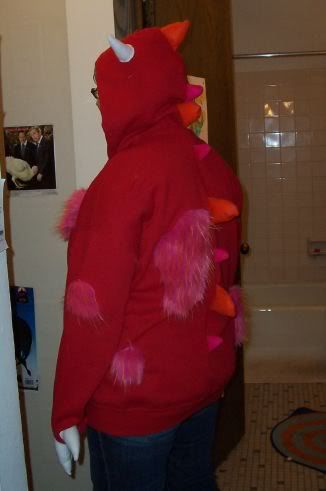 Side/back.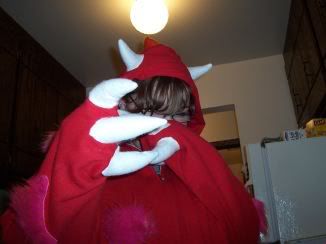 Closeup on teh claws.
I love this thing, but wearing it in public is a little strange.
Sorry for the dumb faces