I made these from this pattern:
http://crochetcurbsidecouture.blogspot.com/2005/01/crochet-mary-jane-slippers.html
It was pretty easy to follow, but I had to add a few rows at the end because the pattern writer apparently has tiny, tiny feet. But that's fine, I know my feet are huge.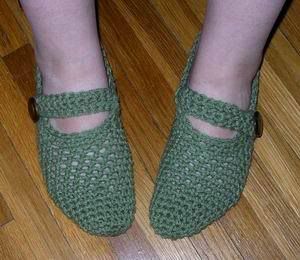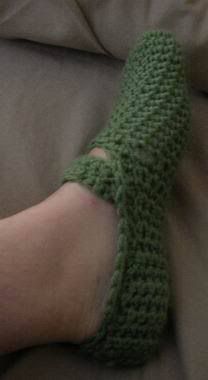 I like 'em. They're made with red heart and a K hook.