Well, here (as promised) are pictures of my new haircut. I went ahead and dyed it, too. Here is a before shot: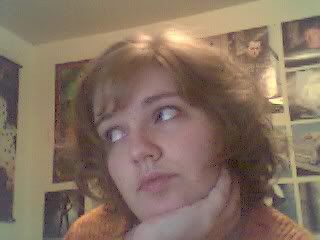 well admittedly that was a few months ago, but yeah, honey brown, icky "i'm growing this out" cut. I got an even worse cut at the beginning of May. No pictures. I hated it that much.
So here I am, dyeing my hair...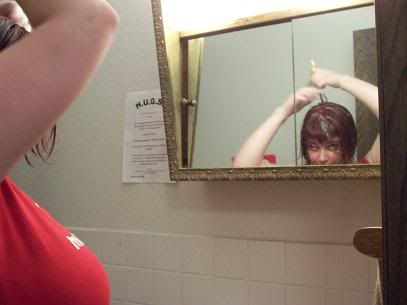 And here's a shot of the side...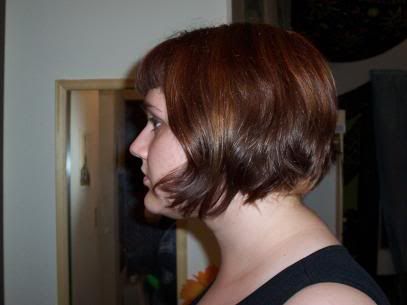 And the back... Yes, there is a lighter shade on the underlayer there.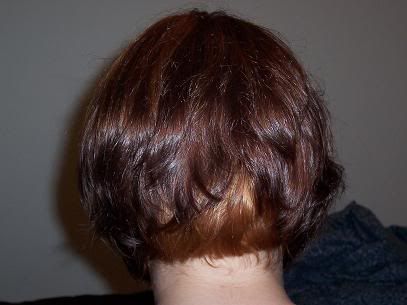 I also dyed my roommate's hair blue, so here's a shot of us together post-hair-massacre.
Hooray! I'm so pleased with how it turned out.
No more icky hair for me!