Okay, so it's a baby sweater. It's still cool!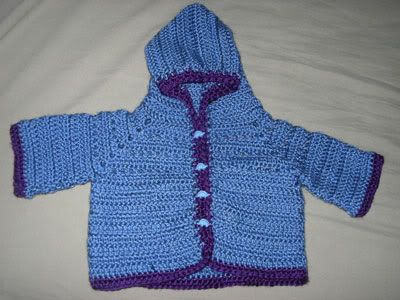 The hood folds a little funny, but it should be cute on.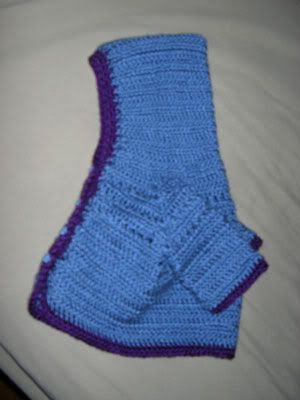 Side view. Pointy hood!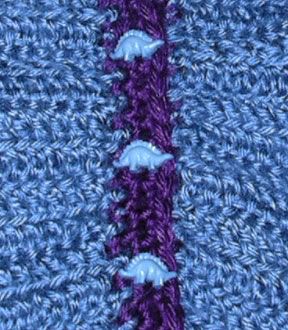 What's that you say? Oh, yes, those ARE stegosaurus buttons. Hee.
I used this pattern from caron, with simply soft.
http://www.caron.com/projects/br/br_cno986_baby_hoodie.html
Obviously I did buttons instead of a drawstring. I like it better this way.
It's for a little girl named Lily, who will be born in June of this year to my cousin Jen. It's sized for 6 mos to 1 yr, so Lily should be able to grow into it and wear it next spring!