Conley's package came!! Hooray! My original partner, sodalicious, disappeared
but Conley came to the rescue! With an AMAZING package! Look at my awesome loot!
First of all, notice- she wrapped everything in pattern pieces! I haven't looked closely but one of them seems to be for an apron (how did you know I've been wanting an apron pattern?!). How awesome is that?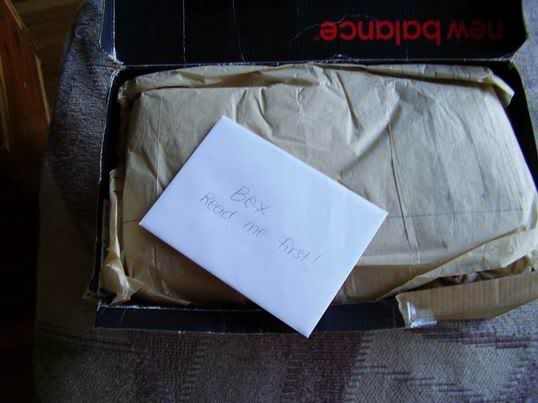 The first goodie I opened was luscious handspun yarrrn. One is sock weight (Lancastrian Sock Yarn, 50% cotton, 20% silk, and 20% lambswool) and the other is sport, I think (Unseen University Wool, 85% Acrylic, 15% wool). Yum!
Next I opened a Genuine Lancastrian Calorikerchief, which is the PERFECT color and I love it. See how much I love it?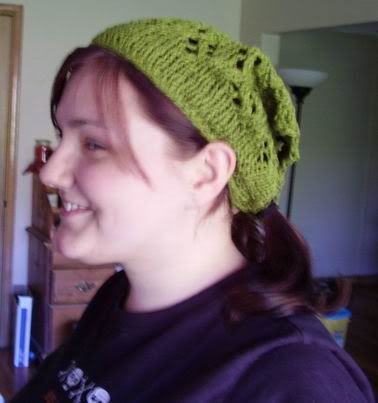 and it makes my hair look even PURPLER.
Next was my "verra own macfeegle sized sheep"! SO CUTE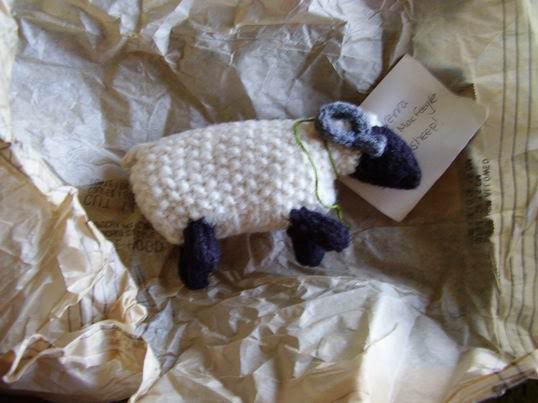 Then, Death Stitch Markers ("because even DEATH values the shock of a messed up pattern repeat") (I didn't have ANY knitting stitch markers, so hooray! Now I HAVE to make socks, no more excuses!)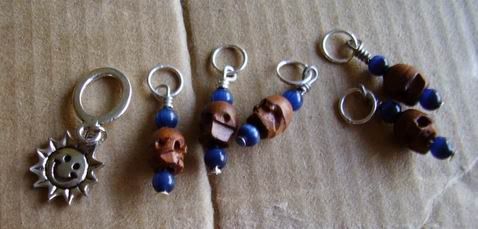 also, they match my earrings, which have blue goldstone and bigger skull beads of the same type.
And finally, a perfect bag for the farmers market! Another thing I needed
"Nanny's Knickers Bag"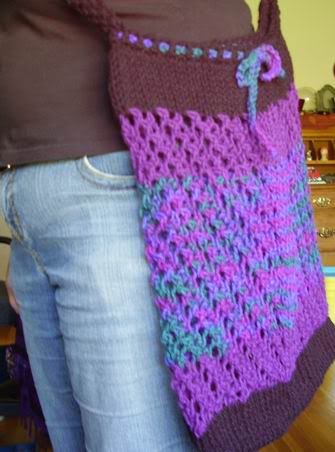 Such pretty colors!
Thanks SO much Conley! You were the best angel ever and I couldn't have asked for cooler stuff! You rock!