Ok, first of all I have to heartily apologize to SewPixie. My fiance is about thiiiis close to strangulation right now, as THREE DAYS in a ROW I asked him (he works for a shipping company) to ship my package and guess what, all three days he forgot to do it. I feel like a horrible swapper but will ship your package on Monday with extra-fast shipping to hopefully make up for it. *runs off to strangle fiance*
BUT. In good news. I got Sewpixie's package! It's amazing! I absolutely love everything.
The first thing I pulled out of the envelope was an adorable crocheted beanbag chair that EXACTLY matches Daci's hair. I mean perfectly matching, it's so cool.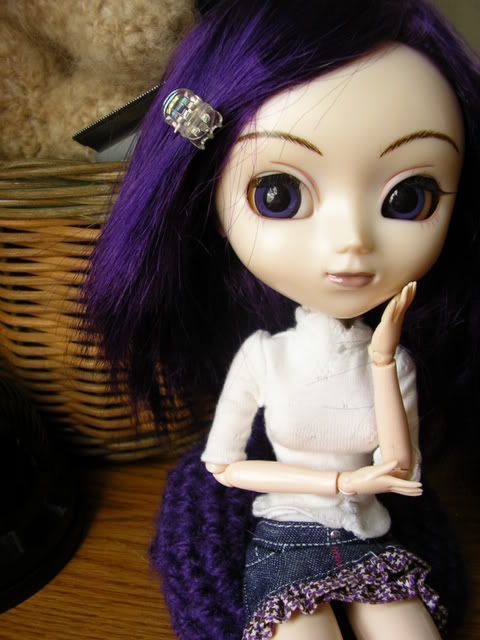 Then there was a little package with SEVEN, yes, SEVEN adorable tshirts for my girls!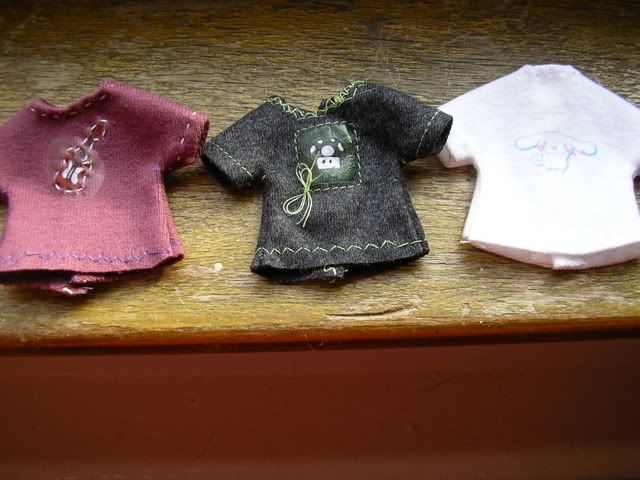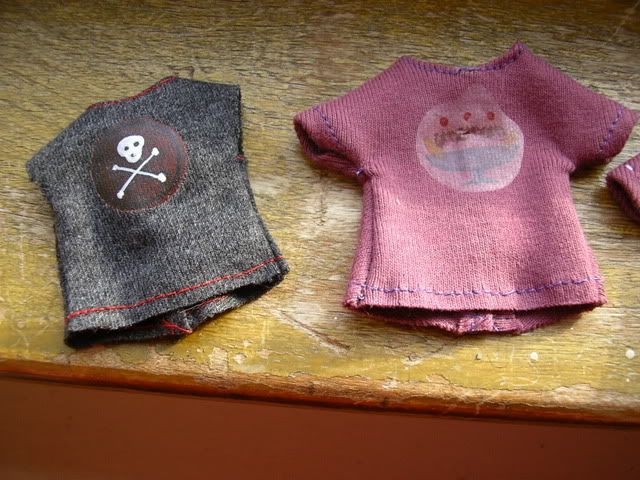 (there's only five here, yes, because I was too excited and put my favorite one onto Absinthe right away, and I forgot to take a pic of the cute little chihuahua one.)
And the last bit of perfection: a tiny little boombox for Absinthe! She's wearing my favorite of the shirts, too.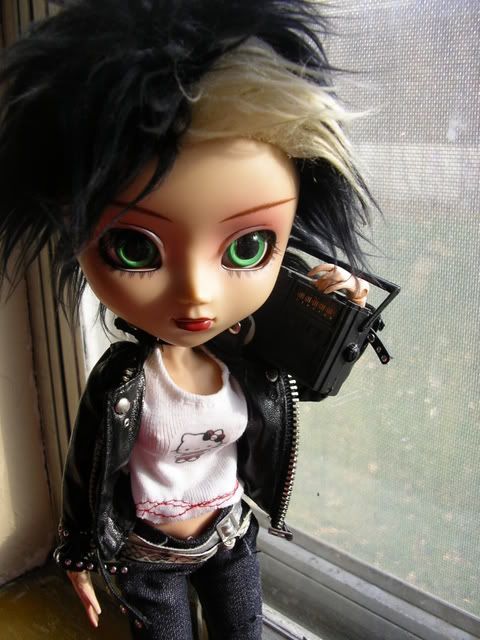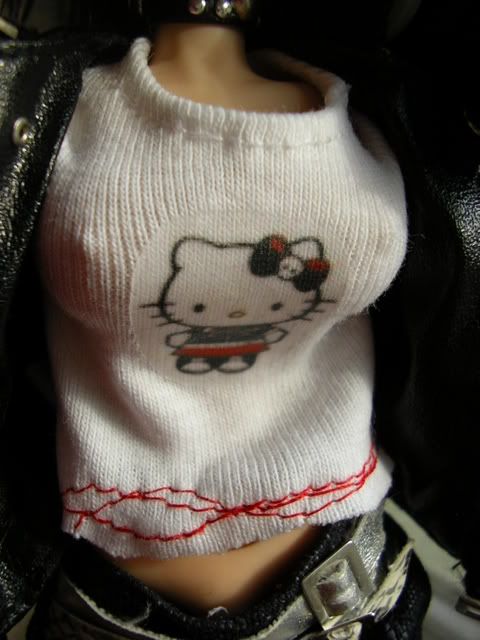 Thank you SO much, Sewpixie! I just hope (once it finally gets sent, grr) that you like your package as much as I love mine!
ETA: I just have to say, as well, that Sewpixie must have done some awesome stalking to have put such perfect images on the tshirts- cinnamoroll is my absolute favorite sanrio character, and the little one-up mushroom actually matches a shirt I own (in people size
)!