Here's mine. My boyfriend is a musician, so I took one of his speaker stands and that's what it sits on now. My poor duct tape self has a pole up her but...oh well.
The Front
The back...mmmm booty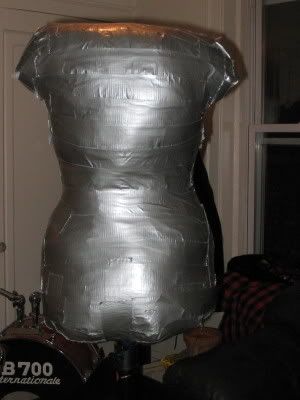 Side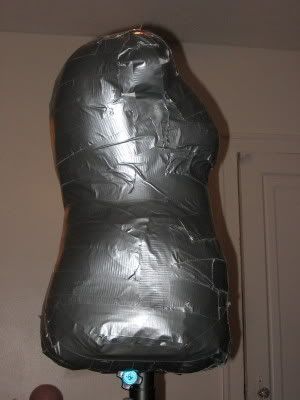 wow I'm round...
I notice that the duct tape kind of tries to rip itself appart...I think I overstuffed mine.