I'm not a purse girl, I am a pocket girl usually, but the latest onslaught of home made clothing in my wardrobe (in which I stupidly didn't put pockets) has created a need. That and I needed a bag for my camera because I lost the strap.
LOOONG straps so I can Carry it like a messenger bag

Close-up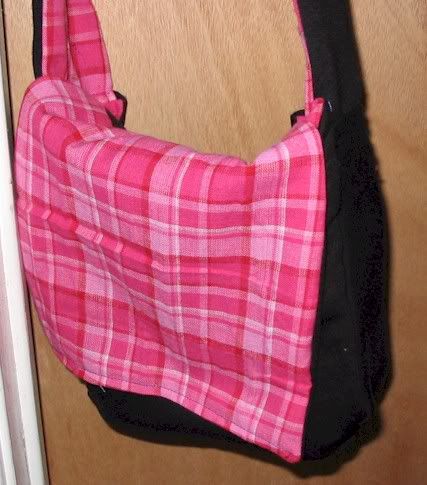 Oh Schnap...what's this? It goes reversi?!?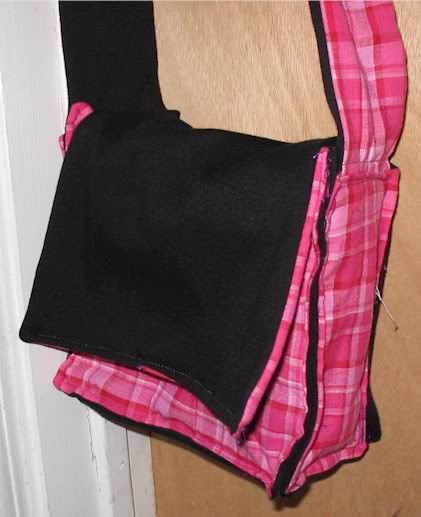 And then I found this pin on the ground the other day, so now she has a new home. I think I like this side better anyway...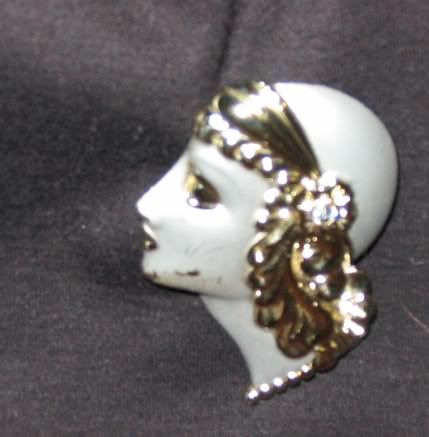 I did this late, so the sewing got a little sloppy at the end. That and I was also watching Wonder Showzen, so the attention was a bit averted. That and I am new at sewing, but I will stop the self depreciation.
Tell me what you think.
that pink fabric is my greatest find ever, I got it for fifty cents a yard at walmart, I ended up getting like 5 yards of it. No I didn't use a pattern. Really I just needed a camera bag for the next day because a friend of mine asked me to take pictures of his band durring a show. The sewing on it actually is pretty good, I am just learning a new sewing machine. I learned the straps are a little long, so I need to fix those. Other than that, just some strings here and there...
next is a skirt, I got a pattern on ebay for like pennies and a not to bad shipping price. I just made my duct tape dress form to use to. Rock.