I made these for my sisters for Christmas...there 12 and 10, but there kind of goofy like all of us and dig things like this. Also, I just sent them out yesterday, because I rock at making deadlines.
Modeled by my very sexy fan
And the not so sexy me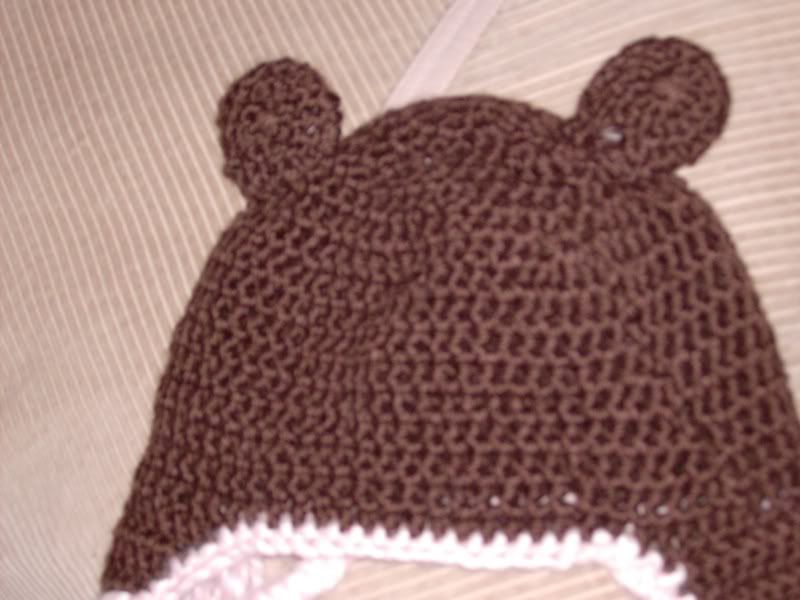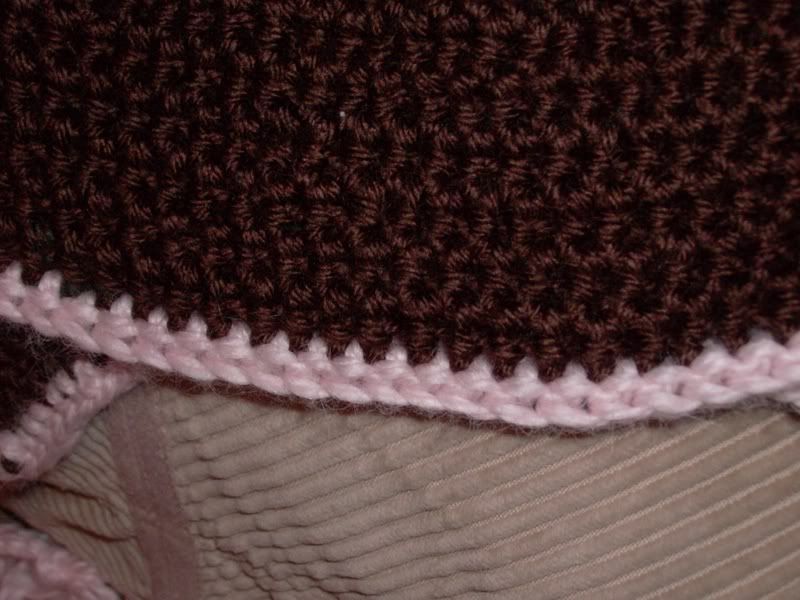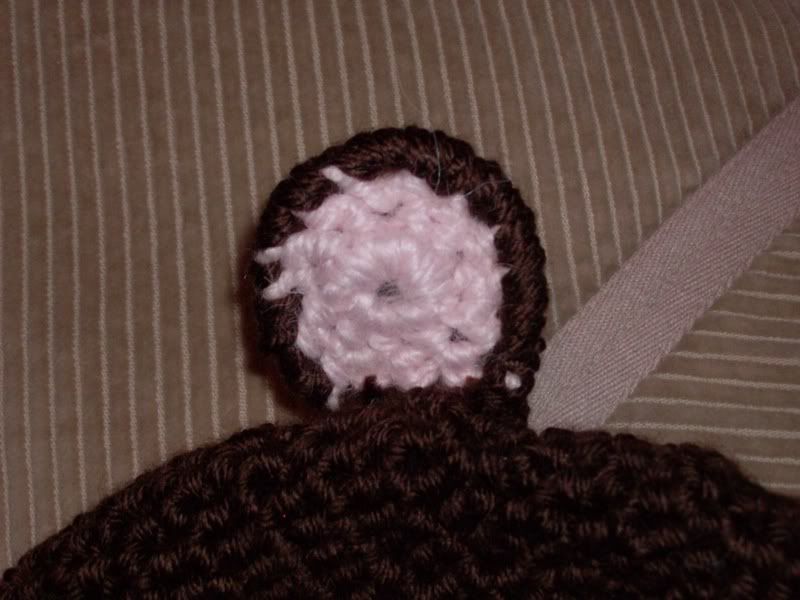 It was supposed to be a teddy bear, but some times to me it looks more like a mouse...which would have been more fun for them considering...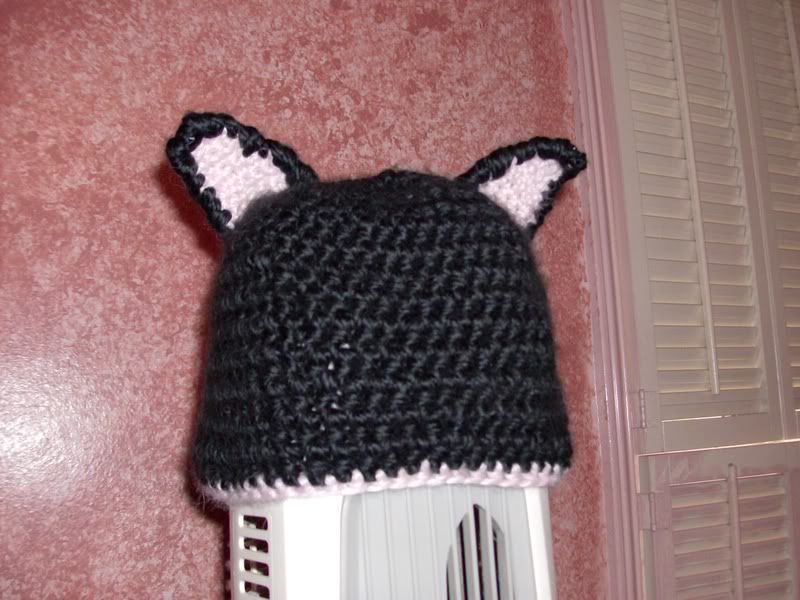 They could have played cat and mouse...even though I'm pretty sure they are probably at that age where they think there too cool to play cat and mouse.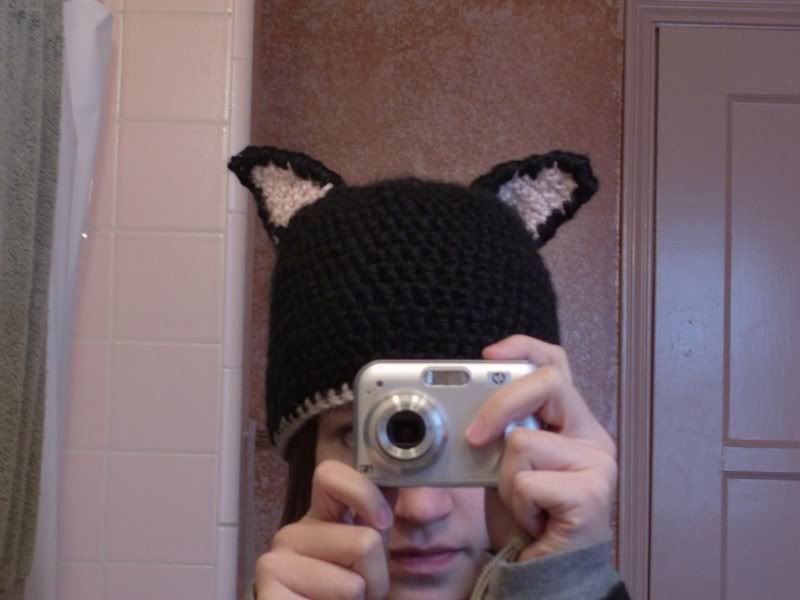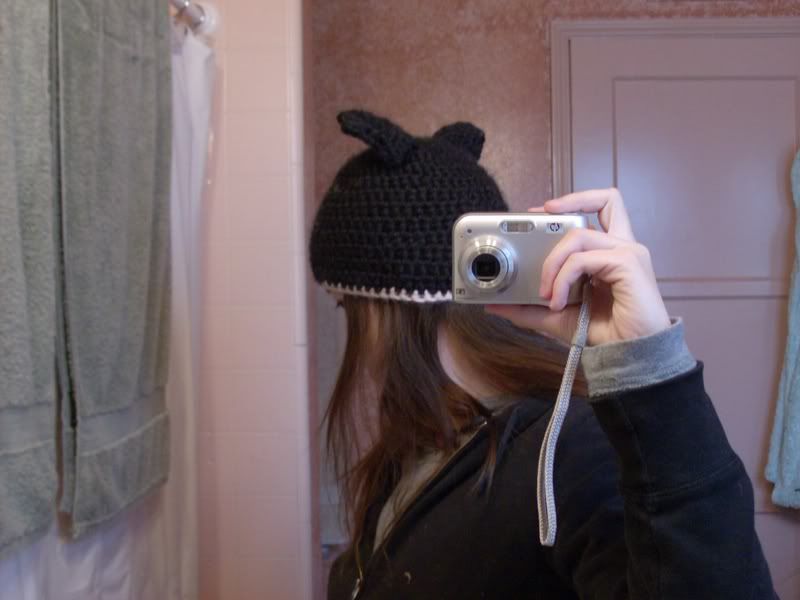 The quality on this one turned out kinda wonky, because in making it I used a different size yarn and it took me forever to make it small enough to even fit me, let alone some one smaller than me. Who am I kidding, my 12 year old sister is already taller than me...no joke...
If I ever make this hat again I will make the ears wider at the base and not as tall probably.