Ok, although not terribly original, I think we did pretty good.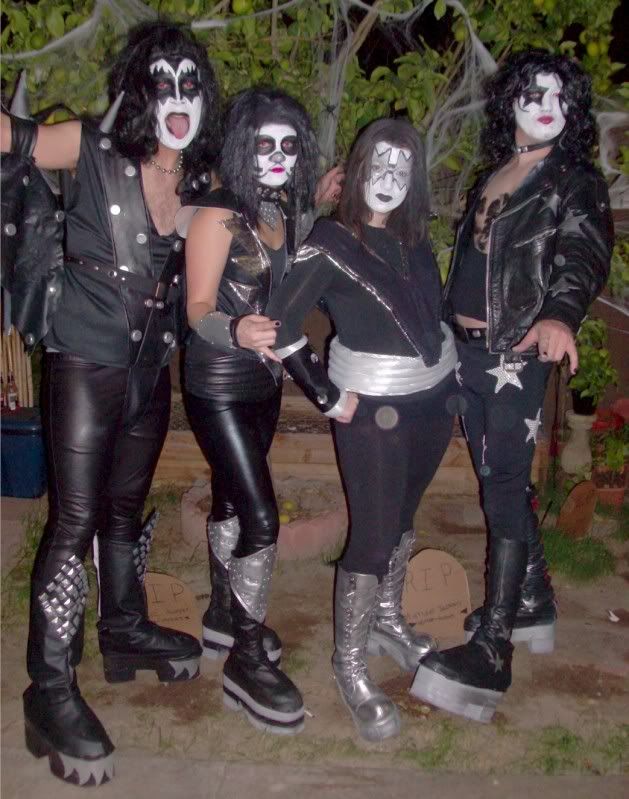 Everything but my boots (I'm the space man) Paul's jacket (Star child...his name is Paul in real life too
) and everyone's pants were made by hand. The pant's were all thrift stored.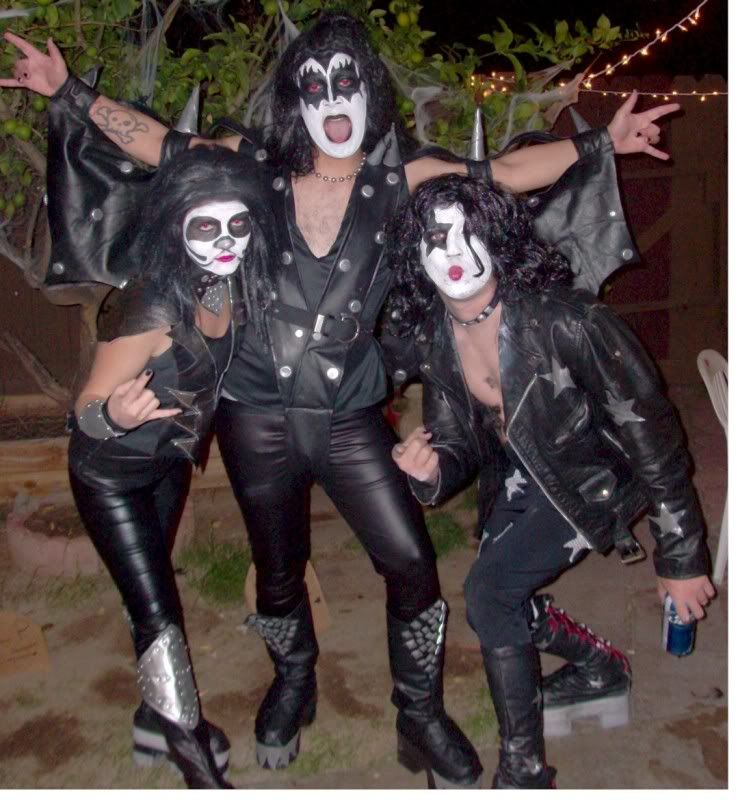 We made their boots out of dollar store platform foam flip flops that we super glued together, and then screwed real shoes on top of (donated by each of them).
I just spray painted mine. PS...if you ever have to spray paint leather...use the good stuff or else it's sticky forever (learned the hard way...thank God my boots were done with Krilon!)
Gotta love the bottle cap studs!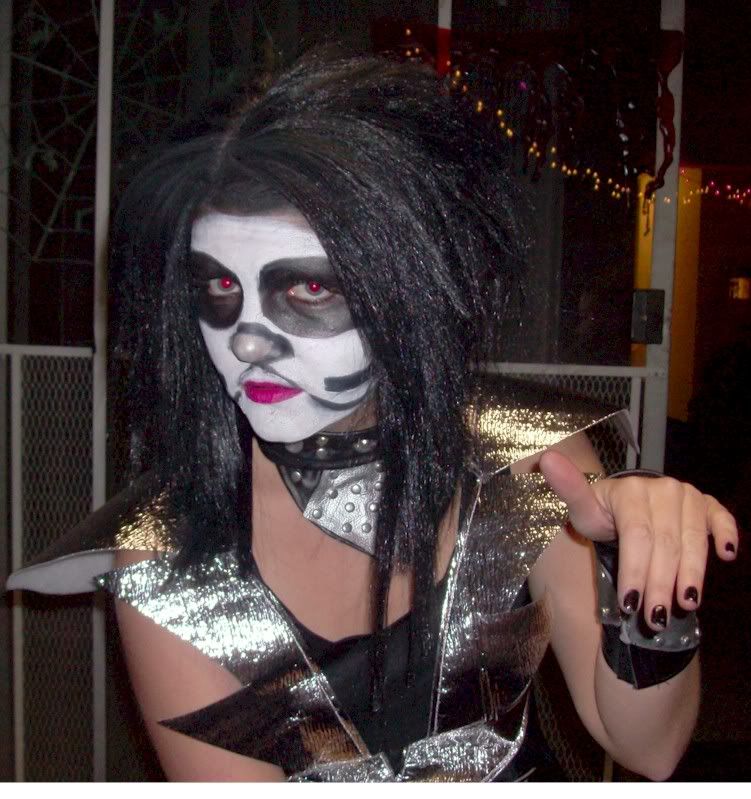 See all that shiny stuff...yeah, that's dollar store car shade....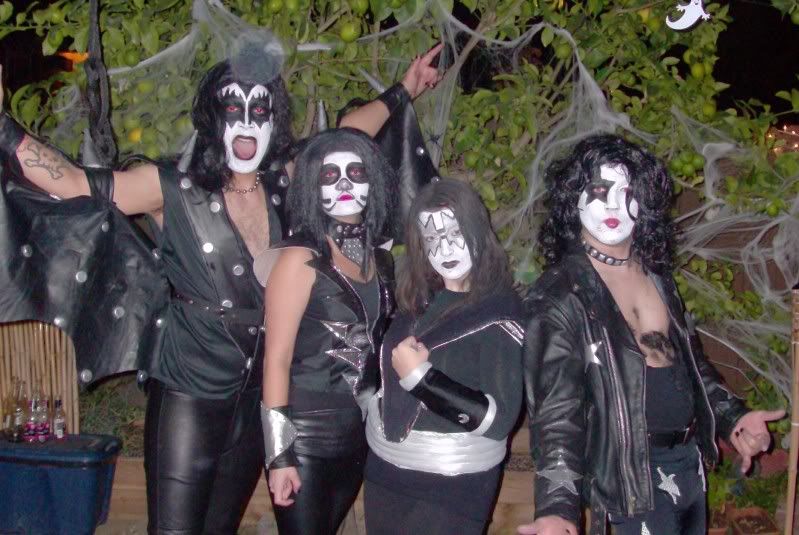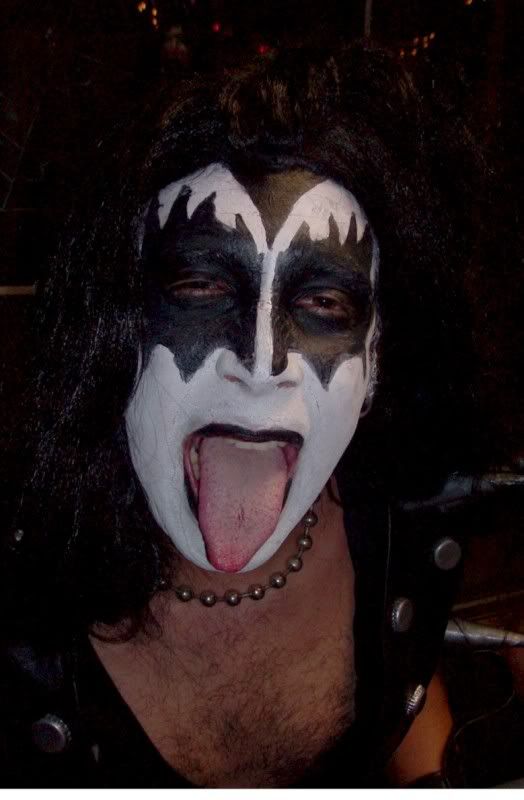 Makeup shots
Curious where we got all the leather?
The infamous dumpster couch found in our back alley that's where. I snuck out in the dead of night and gutted it. They all laughed at the time...who's laughing now
Mwahahahahah!
Sandee (The cat) did most of the sewing, with some help from me. I did most of the scavenging and found the awesome dollar store that had ever thing we needed, as well as some of the minor sewing. I also did a LOT of hot gluing (just ask the blisters on my fingers). The boys worked with the power tools and spray paint.
They also were great about not whining too much as they played dress form.
Thanks for looking!