*egads - edited to add* I spaced and posted this in CLOTHING! sorry!
This is my sleepy star pillow. The idea was conceived it bed Friday night (whaaa? heheh). There was all sortsa fabric I would have loved to choose rather than this one (the black I had, the tan I bought specifically), but I wanted something that would go with my wannabe Asian themed room.
I also made a super mini one, but I don't feel the need to post it (unless you REALLY wanna see it). It is in leopard print and I honestly don't know what to do with it.
This one is, I dunno, 27" wide? Its a little on the floppy side, and I test drove it last night. Haven't closed my stuffin' hole up yet. Still can't decide if I want to do more stuffing or just call it good.
Front: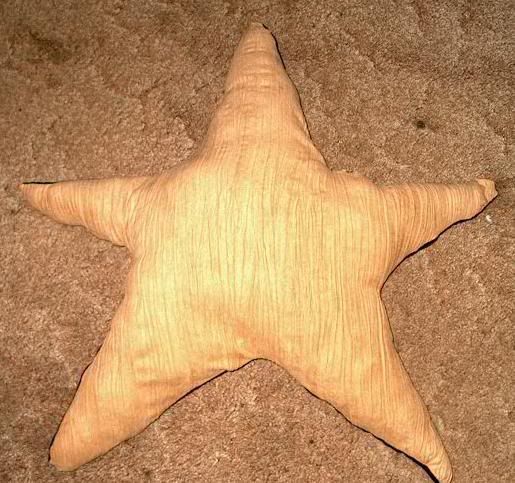 Back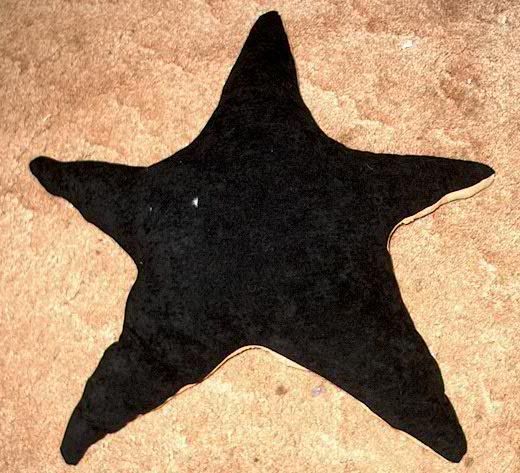 I'm not a very good seamstress, and patterns scare the spit out of me, so I just made my own pattern
Comments to butter me up would be appreciated, I need 'em :-/